An image is going viral on Twitter that claims to show Kim Jong Un lying dead inside a glass coffin. This also sparked more debate on the topic and memes quickly followed flooding. Speculation around Kim's whereabouts and his health heightened since his absence from the April 15 celebrations of the birth anniversary of of the North's founder and his grandfather Kim Il-sung. He never missed it in the last 9 years.
Reports on Kim Jong Un's death keep surfacing on social media. Another message dated November last year and wrongly attributed to news agency Xinhua has surfaced now on WhatsApp.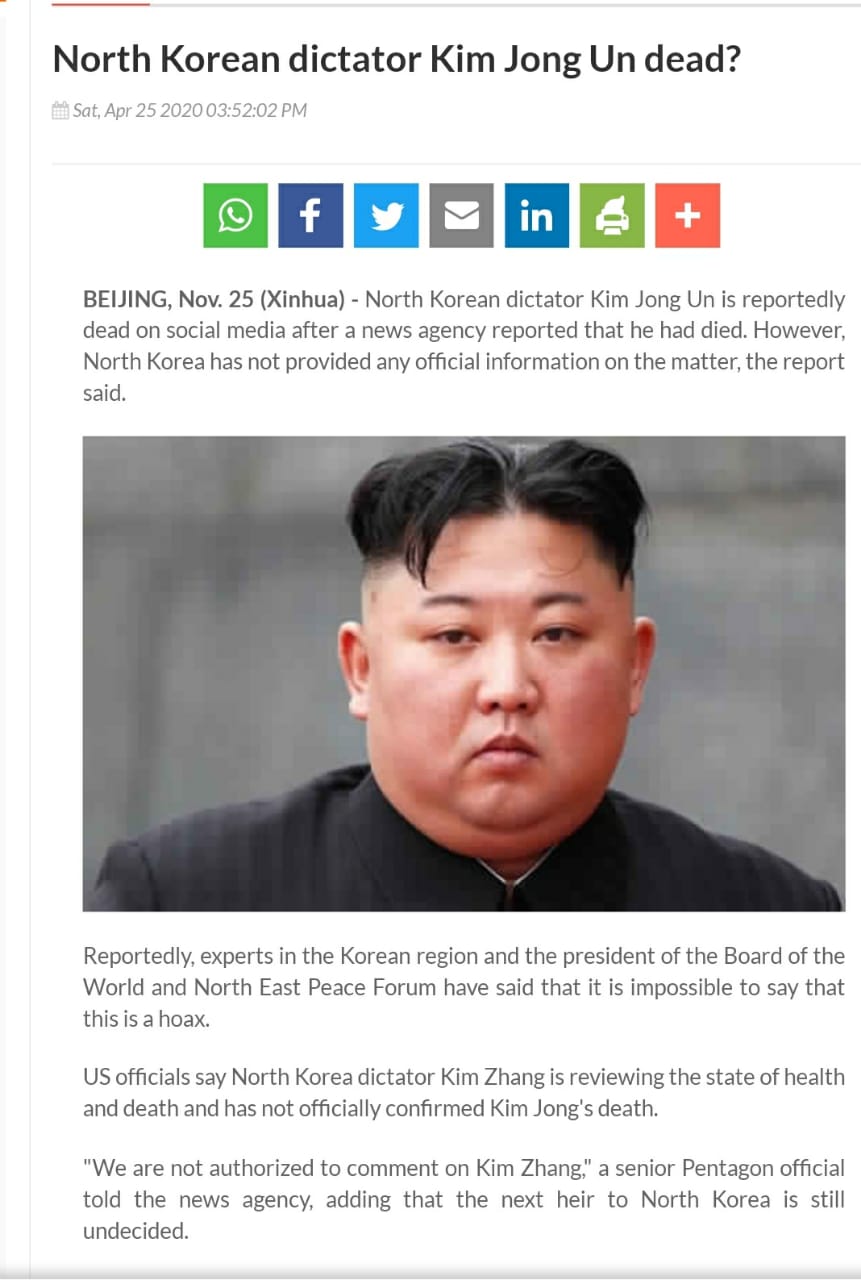 Kim Jong Un, serving as Supreme Leader of North Korea since 2011, never missed the celebrations of the founder's birth anniversary in the last 9 years. There is currently huge controversy over his health, amid coronavirus pandemic due to his absence from the event this year.
Fact Check:
The viral image that shows Kim Jong Un dead is a tailored image and is strikingly similar to the one shared of Kim's father from the funeral in 2011. The enhanced image includes Kim lying with a red blanket and his head rested on a pillow. The pillow, colors of the interiors, flowers are resembling the 2011 funeral. See the comparison below: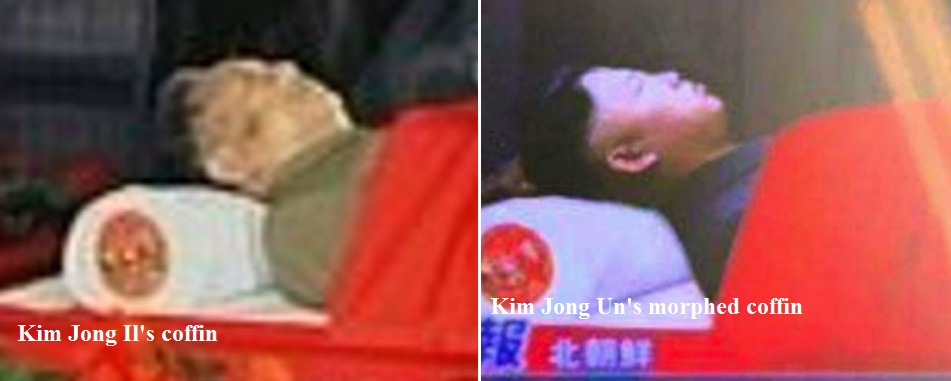 While the image is a photoshopped one, it must be noted that a Hong Kong broadcast network reported that Kim Jong Un may be dead and a Japanese magazine said that the ruler is in a "vegetative state" after he underwent a heart surgery earlier this month.
Kim has been the leader of the Democratic People's Republic of Korea since 2011, after his father Kim Jong Il's demise reportedly due to a heart attack. While Pyongyang remained silent on these reports, reports surfaced on April 27 that  the North Korean leader had sent a message to South African President Cyril Ramaphosa on Freedom Day.
"Supreme Leader Kim Jong Un sent thanks to the officials and working people for having rendered sincere assistance to the Wonsan Kalma coastal tourist area under construction," North Korea's state-run news  outlet Rodong Sinmun reported on Monday, April 27, hinting that the leader is alive.
Moon Chung-in, a special adviser on national security to the South Korean president, Moon Jae-in, said on April 26, reiterated the same belief saying, "Our government position is firm… Kim Jong-un is alive and well."
Conclusion: Kim Jong Un's current state is unknown for now, but this image is fake. Our rating is ??? marks – Misrepresentation.