Social media posts featuring a caravan of vehicles claimed that Donald Trumps supporters were heading from California to Washington DC to protest the outcome of US Elections. This was just before the US Congress set to meet to confirm Biden's victory finally.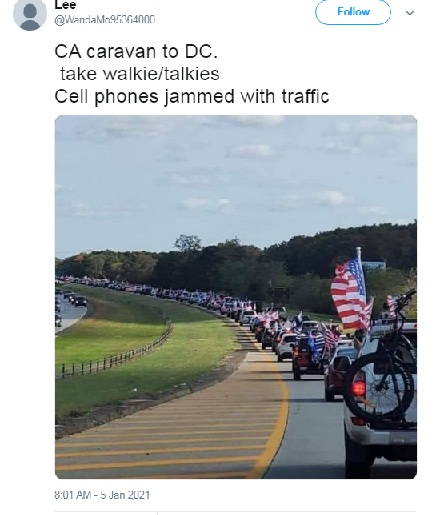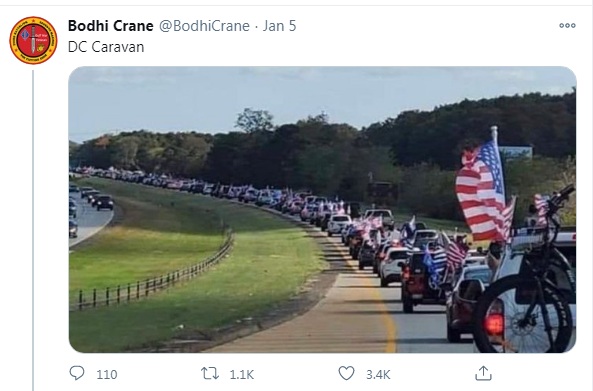 The claim read: "Just seen this on Twitter!! This Caravan is headed to DC from California RIGHT NOW!!!! #patriots," and dated Jan. 3, 2021. It was shared widely on Facebook and Twitter.
00010001 https://t.co/BX2SnUkuyJ

— Bodhi Crane (@BodhiCrane) January 5, 2021
On Wednesday, thousands of demonstrators travelled to Washington DC to protest the certification of Joe Biden's victory in the Electoral College, which he won by a vote of 306 to 232. It was already known that the Certification process was facing confrontation by more than 100 Republican members of the House of Representatives and about 10 Republican Senators inside the Capitol Hill.
Already several US courts have ruled out individual lawsuits filed in this regard by Trump supporters. On Wednesday, Trump supporters breached security wall of the Capitol and interrupted the proceedings and hit the headlines all over the world.
Fact Check
When searched on Google reverse image search to for the photo, the results showed that it belonged to an old caravan dated back to October 18, 2020, and it trended on Twitter with hashtag #LongIslandLOUDMajority — a Trump Parade taken from Seaford to Montauk in New York. See the same image uploaded by him on Oct 20, 2020: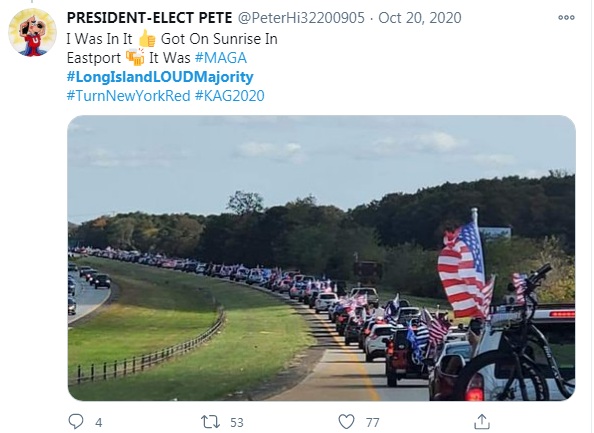 The Twitter user who posted the image by name Shawn Farash claimed that he is the founder of the "Long Island Loud Majority," a "grass roots conservative movement." He has also described himself as "Constitutional Conservative. High Energy. Long Island, NY."
He also mentioned, "The Media is not your friend." The user made use of the old image on January 6 with a different claim that it belonged to a new caravan of Trump supporters from California to Washington DC.
CLaim: Image claims Trump supporters headed to DC from California on Jan. 3, 2021 in a huge rally.
Conclusion: Wrong image used.
Our rating: Misrepresentation —

.