An image showing a person in an ICU ward of a hospital is making rounds rapidly, with a claim that the patient was US President Docknald Trump who was receiving treatment after he tested positive for the novel coronavirus or Covid-19.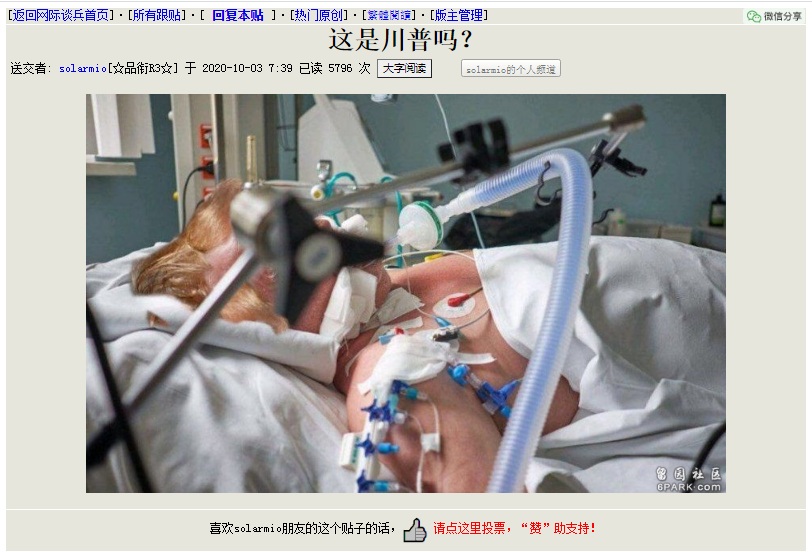 The image was published on Chinese social media platform Weibo on October, 4, 2020. The image shows a man with blonde hair receiving treatment on the bed. The wording in Chinese reads in English as: "Widely shared in Taiwan and on Instagram, not sure if it's true? #TrumpDevelopedSymptomsSuchAsFever#".
As Trump himself tweeted on October 2, 2020, that he and First Lady Melania Trump had tested positive for Covid-19. The image has appeared on several social media forums with a similar claim.
FACT CHECK
The Digiteye India team took it up and did a reverse image search on Google and found that this image credited to Kiryl Lis is available on Adobe Stock (screenshot) as shown below: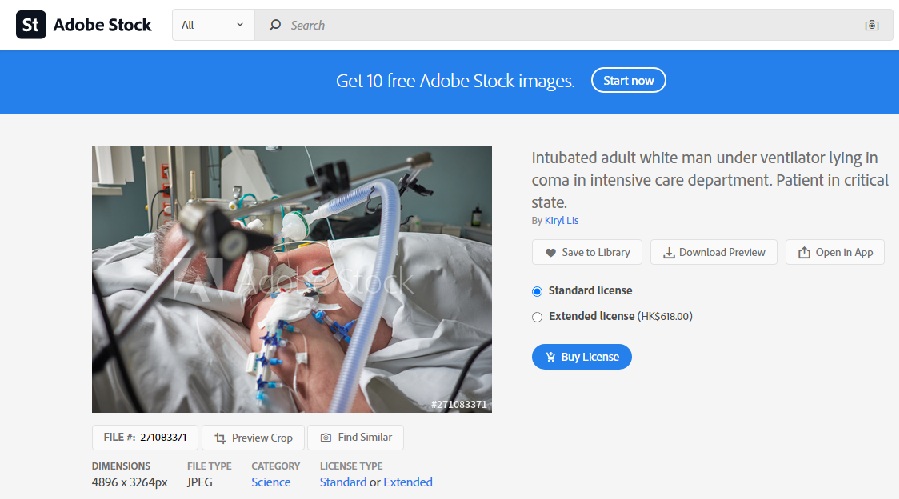 Below is a comparison of the original Adobe Stock picture credited to Kiryl Lis (R) and the photoshopped image (L) that is being circulated on Chinese social media forum Weibo: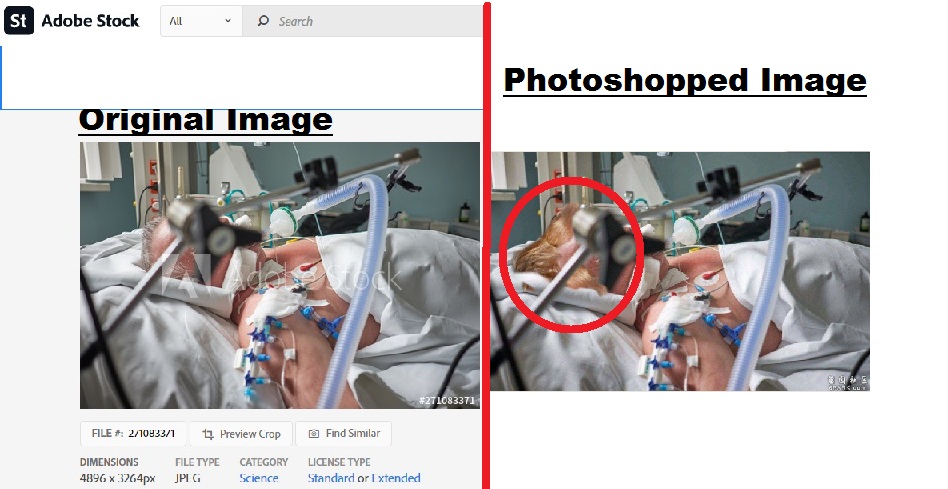 The original picture shows the man with grey hair while the white hair in Weibo post was doctored to include blonde hair to make it look that of Trump. The picture's original caption read: "Intubated adult white man under ventilator lying in coma in intensive care department. Patient in critical state."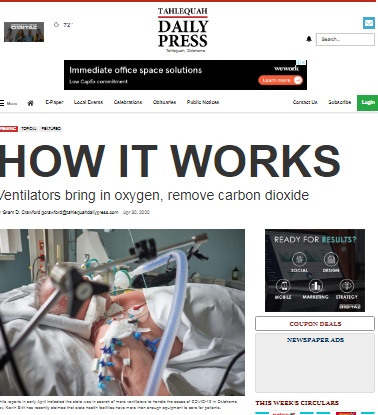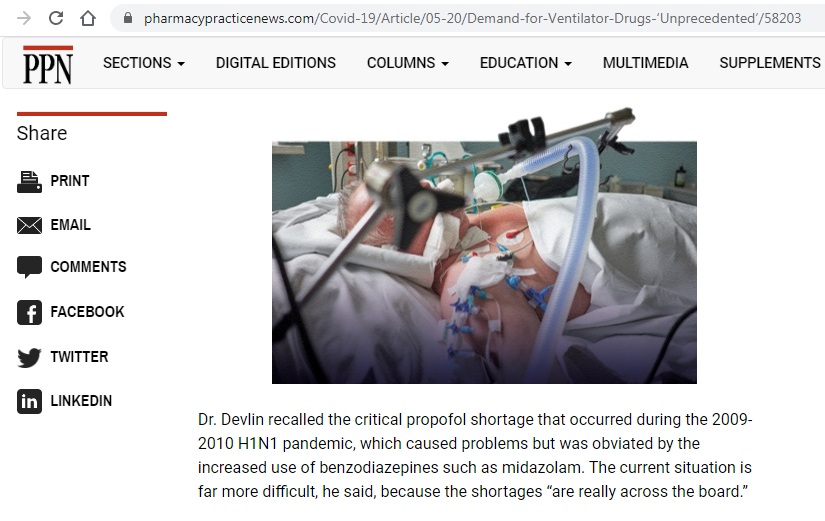 The original picture of a person with grey hair was published on April 30, 2020 in US daily newspaper Tahlequah Daily Press and again it appeared on May 2, 2020 in an article by US magazine Pharmacy Practice News. All these articles were published before Trump revealed he had tested positive for Covid-19 on October 2, 2020. The photo does not belong to Trump and the claim is wrong.
Conclusion: The image was photo-shopped to look similar to that of US President Trump. Our rating is

— Misrepresentation.