Rahul Gandhi recently tweeted the photo of meeting a retired nurse, who said that she was a trainee nurse at Holy Family Hospital in New Delhi where Rahul Gandhi was born, in 1970, amid a controversy in social media questioning his claim for Indian citizenship itself.
Nurse Rajamma Vaavathil, who responded during a questioning on Rahul Gandhi's citizenship, said she was one among the few people who attended on Rahul Gandhi after his birth. See the image here:
As CP @RahulGandhi's third day begins, he shares a light moment with Rajamma, a retired nurse present at the time of his birth.#RahulGandhiWayanad pic.twitter.com/MxvqYJEfRz

— Rahul Gandhi – Wayanad (@RGWayanadOffice) June 9, 2019
Soon, a twitter user by name @muralikrishnaE1 questioned the age of Rajamma, claiming that she was aged 62 and her age in 1970 could not be more than 13. He alleged that it was another scam. His tweet was retweeted 6,500 times, and 12,000 people liked it.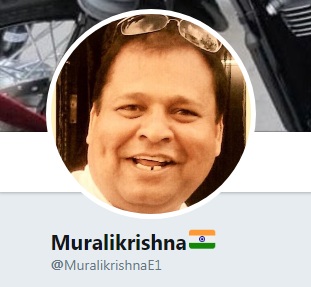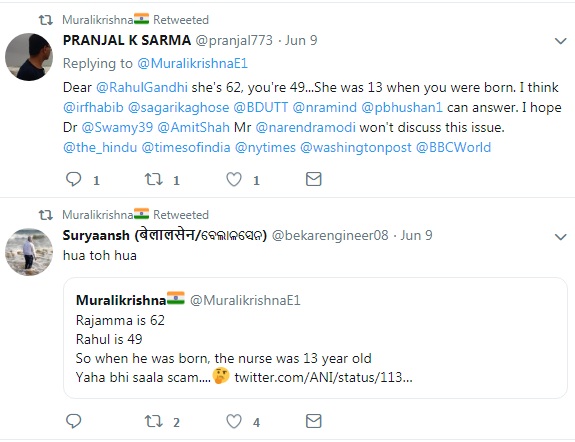 Digiteye India took up the claim for fact checking and found that more than one evidence is available to show that the claim was entirely wrong. Rajamma is presently aged 72 and not 62 as claimed. In fact, hundreds of news stories published in April clearly stated that her age is 72 years.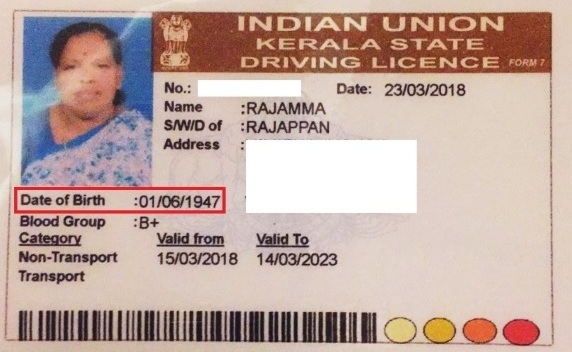 Online research showed Rajamma's driving licence with her date of birth as June 1, 1947. Also the Certificate issued by the Punjab Nurses Registration Council confirms the fact. The Holy Family Hospital Certificate indicates that Rajamma completed her Diploma on November 29, 1970, after a six-month midwifery nurse course. See images below:
Conclusion: The allegations that Rajamma, the nurse was 13 years at the time of rahul Gandhi's birth were totally false. ?????