Due to the coronavirus outbreak, unease has circulated on social media platforms whether handling cash and coins could aid in the transmission of the virus. As the virus can stay on notes for more than 9 days, it has led to concern among people and traders who deal in cash. Here are some concerns making rounds on social media: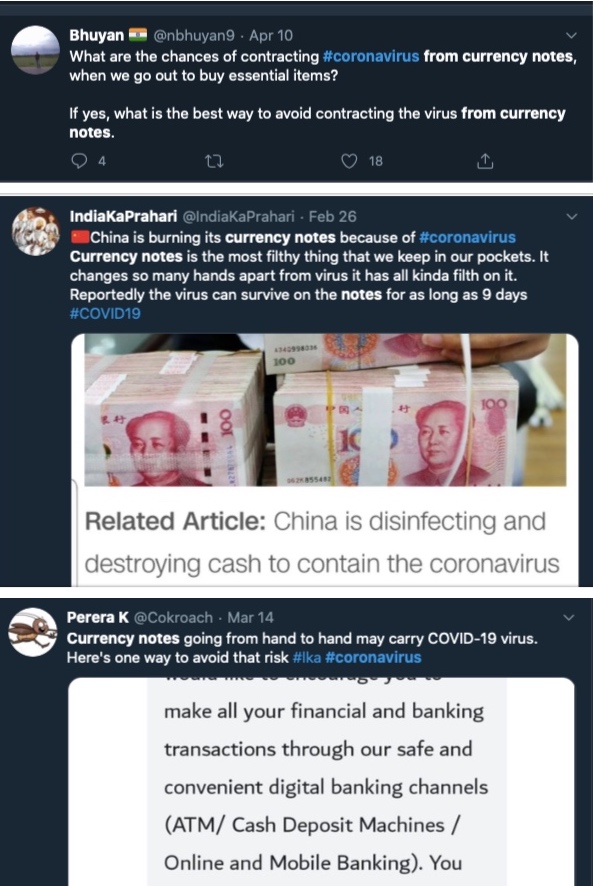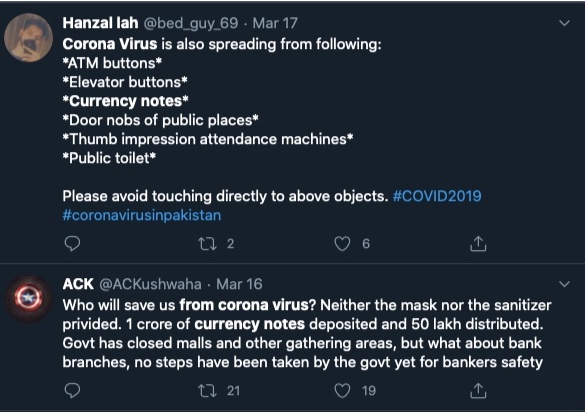 Fact Check
Digiteye India has taken it up for fact check and there are several official confirmations to cite about the virus-carrying nature of currency notes. Many studies have suggested that paper can carry the virus.
The Reserve Bank of India (RBI) issued an announcement to promote digital payments in the context of the efforts to limit the fallout of the coronavirus pandemic by avoiding social contact and visit public places.
As of February, China was sterilizing cash in an attempt to cease the coronavirus from spreading. In India, on March 17, the State Bank of India through its publication Ecowrap stated that countries like the UK, Australia, and Canada have switched to polymer notes to reduce the risk of spreading infections through currency.
Among various studies they specified in the report, one of them states the International Journal of Advanced Research in 2016 revealed that 58% of banknotes carried disease-causing pathogens.
WHO Version
The World Health Organisation has advised taking measures to maintain hygiene while handling notes. But this led to more panic among people as the WHO's statement was used to argue that dirty banknotes may be spreading the coronavirus.
WHO spokesperson Fadela Chaib clarified in an email stating, "WHO did NOT say banknotes would transmit COVID-19, nor have we issued any warnings or statements about this. We were asked if we thought banknotes could transmit COVID-19 and we said you should wash your hands after handling money, especially if handling or eating food." She noted further that doing so is "good hygiene practice."
U.S. Centers for Disease Control and Prevention experts say that COVID-19 spreads primarily from person to person, between people who are within around six feet of each other and through droplets produced by a sick person's cough or sneeze. In fact, this was what WHO has long maintained.
The WHO says that "the disease can spread from person to person through small droplets from the nose or mouth which are spread when a person with COVID-19 coughs or exhales," and endorse the idea of staying more than three feet away from a sick person.
Conclusion: While the focus is on digital payment or introducing polymer notes to prevent the spread of the coronavirus through currency notes, currently the concern while handling currency notes remains genuine. Using sanitizer before and after handling cash and washing hands thoroughly after using cash are some of the precautions suggested as of now. Our rating of the claim is True.