A screenshot of a TV9 broadcast has gone viral. The screenshot is in Marathi and reads — "Corona virus found in gutkha samples in Maharashtra." Besides the TV9 logo, the blurb reads- "Raw material for maing gutkha is sourced from China."  The text below the Breaking News reads: "The Government has issued an order asking the citizens to refrain from eating gutkha".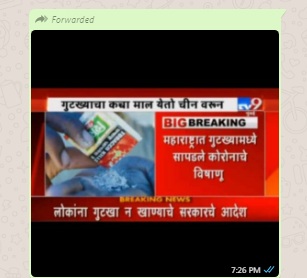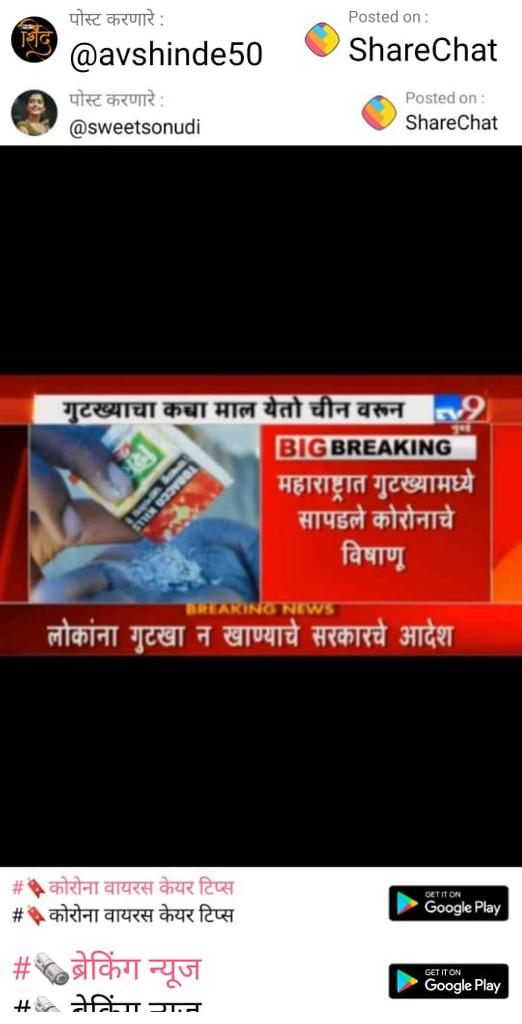 Fact Check:
DigitEye India looked up TV9's YouTube channel to find more background information on this news package. We found no news regarding corona virus having been found in gutkha samples on their channel. However, they do have a news package on similar lines- "Breaking | राज्यात गुटखाबंदीची अंमलबजावणी अतिशय कडक, अजित पवारांचे आदेश-TV9" [Translation: After Ajit Pawar's order, strict measures have been take to enforce the gutkha ban]. This was posted on February 5, 2020.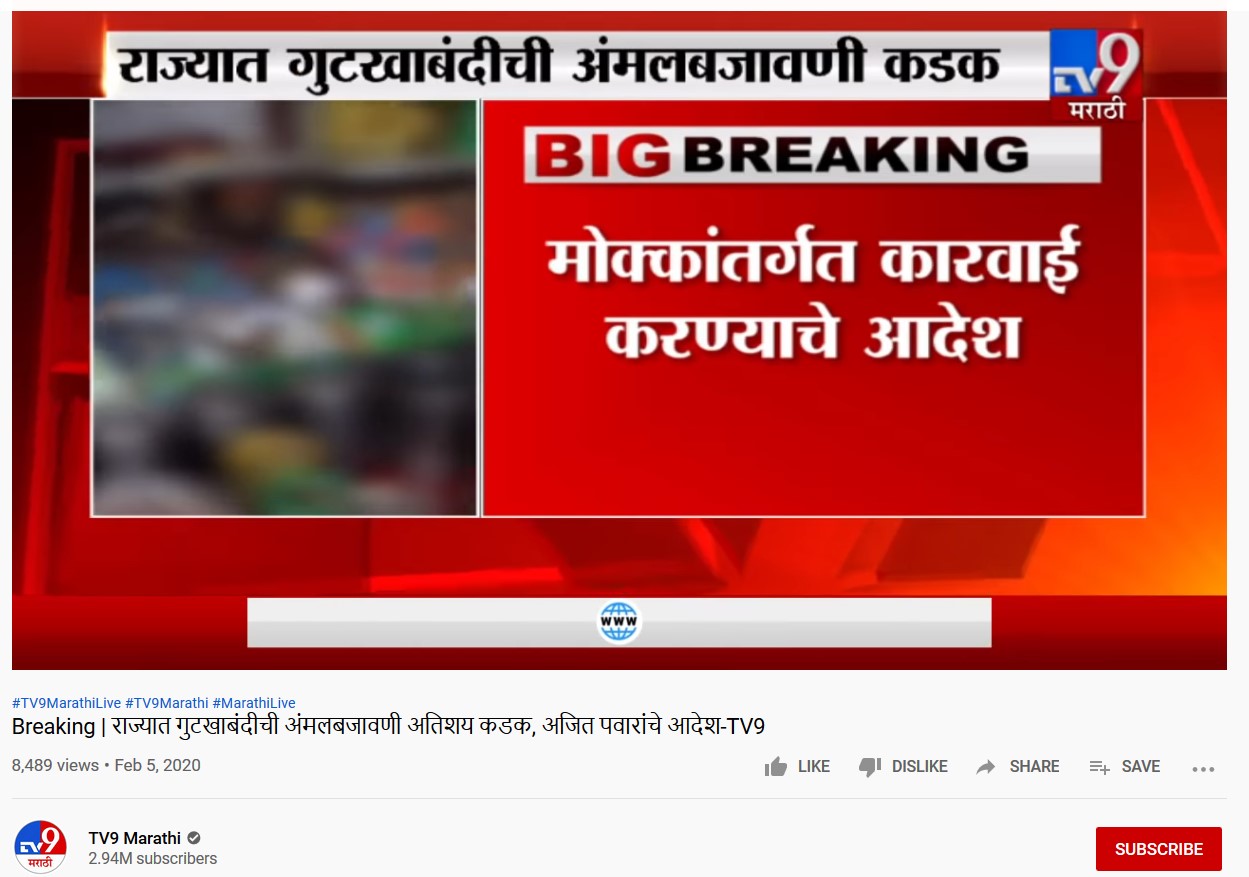 Several other discrepancies were also found with the image going viral. Maharashtra Food and Drug Administration banned the sale and consumption of scented and flavored tobacco, khaini and gutkha since 2012. It is a non-bailable offence. The manufacturers of gutkha will be booked under the Maharashtra Control of Organized Crime Act. The ban has not been strictly imposed due to illegal smuggling and production.
The other discrepancy was found in the logo of TV9. The logo reads "TV9 Mumbai". The channel was called TV9 Mumbai when it was launched in 2009. But after 2012, the channel has been renamed to TV9 Marathi.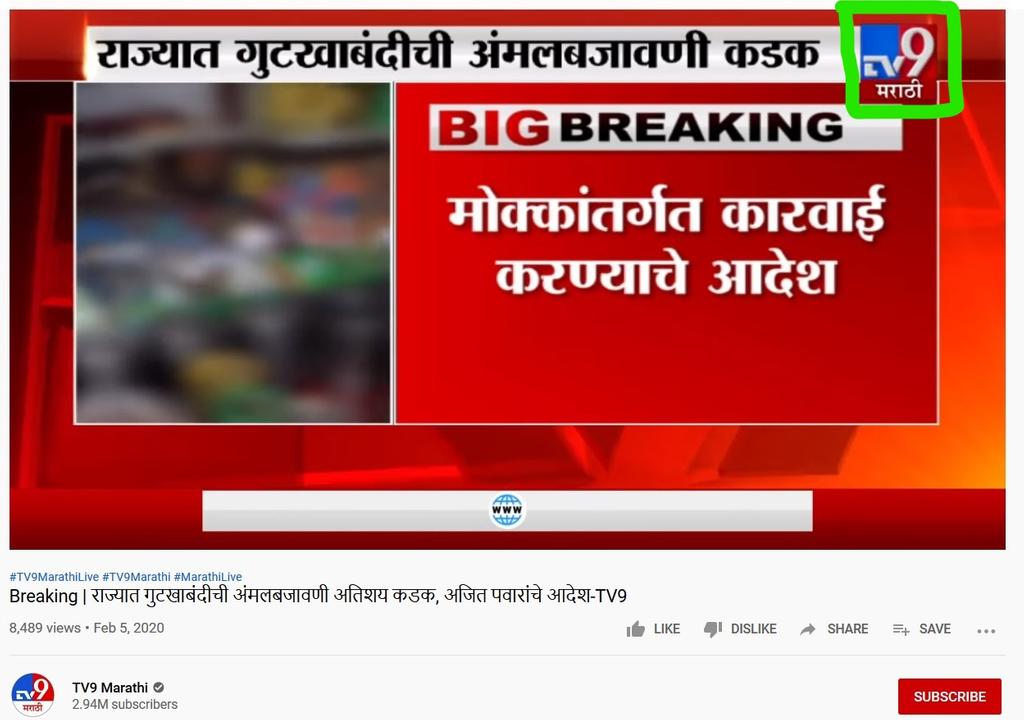 In the wake of the spread of coronavirus, 28 states including the Union Territories have banned the use of smokeless tobacco products. This move comes after the Union Health Ministry had asked the States to prohibit the use and spitting of smokeless tobacco on April 1, 2020.
The Ministry stated:"Chewing smokeless tobacco products, paan masala and areca nut (supari) increases the production of saliva followed by a very strong urge to spit. Spitting in public places could enhance the spread of the COVID-19 virus."
Conclusion:
The font is strikingly similar to the other videos produced from the channel. The image is clearly photo-shopped and morphed. Our rating ???- Misrepresentation.