By Snigdha Nalini & Vanisha Jagwani
A message on WhatsApp is doing rounds stating that the government plans to ease down the lockdown restrictions imposed in the country in five stages. The viral message claims that "these phases will be on a 3 week review process, the current phases would commence on the following dates: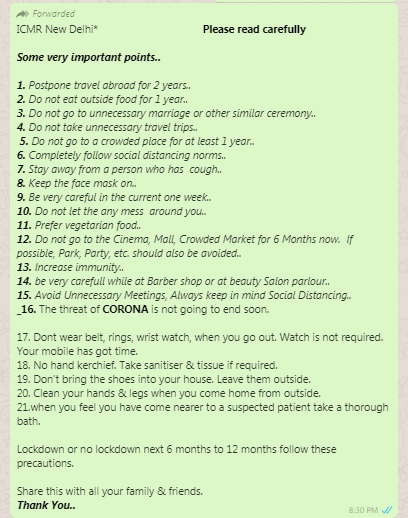 Another message speaks at length about the relaxations the government will introduce in each of its subsequent phases.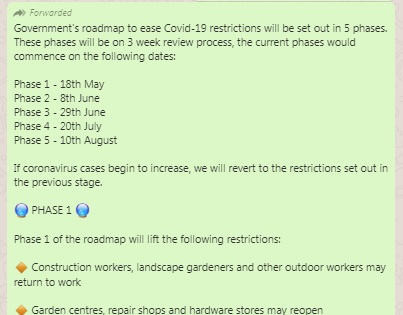 In view of the current lockdown ending on May 17, this message has gone viral claiming ICMR in the beginning as authentic source. This message is also doing rounds on social media.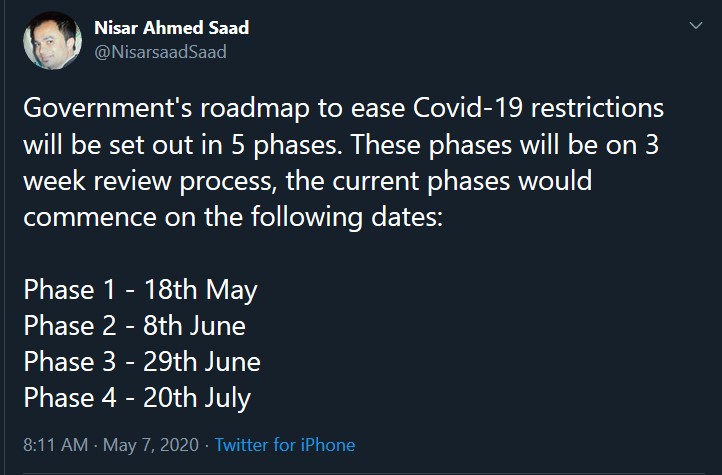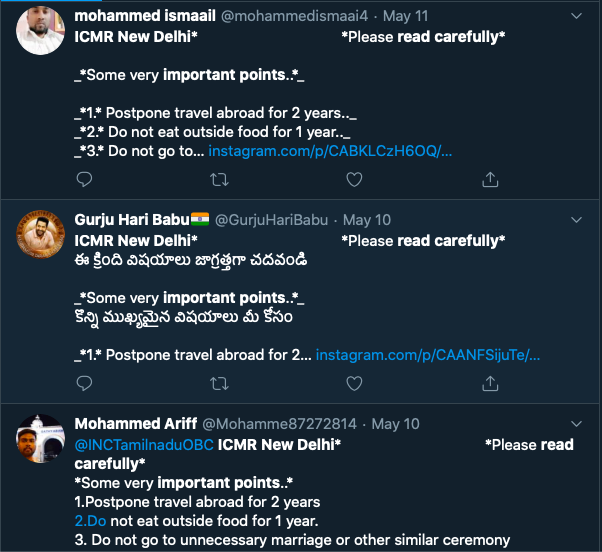 A Facebook page- 'Coronavirus Protection'- had posted the same message as a post on May 5, 2020. Digiteye India has taken up fact checking in view of similar message debunked last month attributing the lockdown to World Health Organization (WHO).
Fact Check
Words like "cocooning", "solitary workers", mention of "GAA and soccer", have been used. These are never used in any official text of the government or its affiliated agencies, not to mention Indian Council of Medical Research (ICMR), the apex body advising the government currently on coronavirus pandemic.
A quick Google keyword search landed us on articles and reports from the United Kingdom. A report by Reuters states how Ireland had announced small steps to ease restrictions and gradually open up the economy. We checked the official website for the Government of Ireland and found out that the government has come out with a "Roadmap for Reopening Society and Business" which will be effective from May 18, 2020. This roadmap was published by the Irish government on their website on May 1, 2020.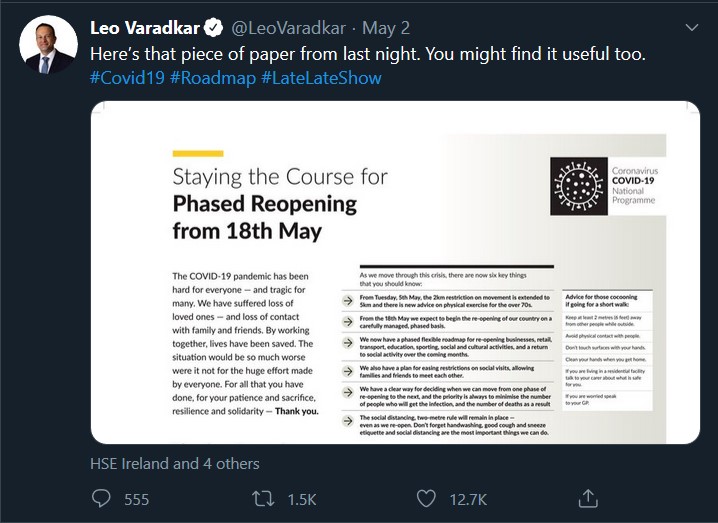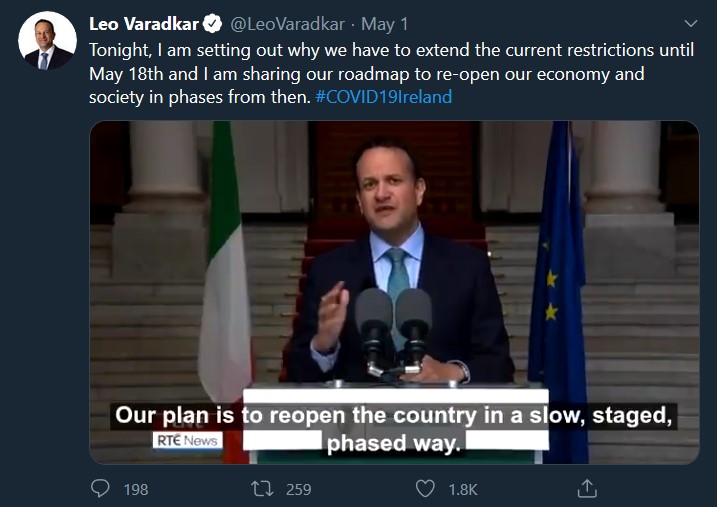 The roadmap is divided into five phases- May 18, June 8, June 29, July 20, and August 10. The Irish government has uploaded a detailed 23 page report on how it plans to ease the restrictions and has also come up with a visual infographic summarizing the same. Leo Varadkar, the Prime Minister of Ireland, also tweeted a 1:52 minute video where he speaks about it.  "(Our) plan is to reopen the country in a slow, staged, phased way."
The repetition of the Irish plan and claiming that it was India's plan to ease lockdown was found to be false, nor did the ICMR make any such plan public. Hence, the claim in the message is not true.
Conclusion:
The claim in the message does not stand true for the lockdown in India. Our rating ??- Misinterpretation.