Italy was the most affected country in Europe by the SARS CoV-2 (Covid-19) pandemic with its first case reported on January 31, 2020, a month after China did. But the disease had spread like a wildfire, forcing the country to implement a nationwide lockdown to safeguard the health of its citizens. The lockdown is being eased gradually by opening up in phases now after a decline in the infection rate. As of May 24, the number of active cases in Italy is 229,000.
Equally alarming is a plethora of misinformation that is going viral in this context. DigitEye India received these messages on WhatsApp for fact check. The viral messages are seen as below: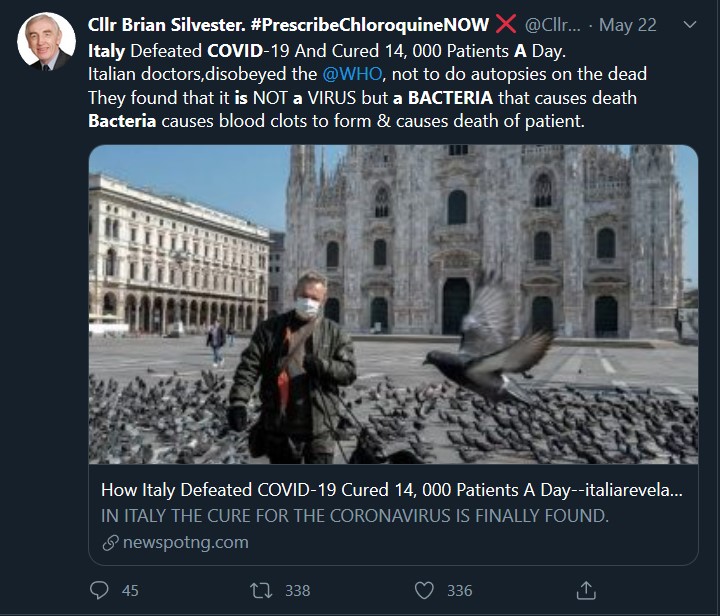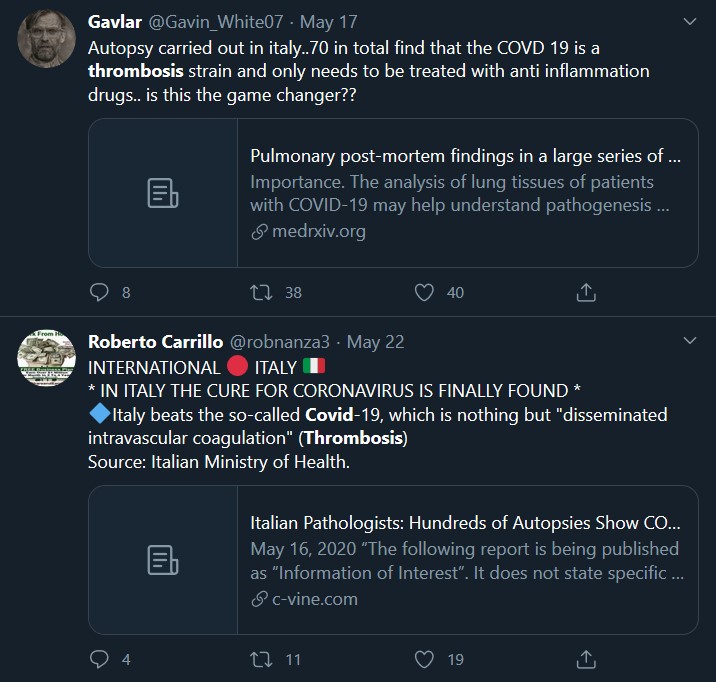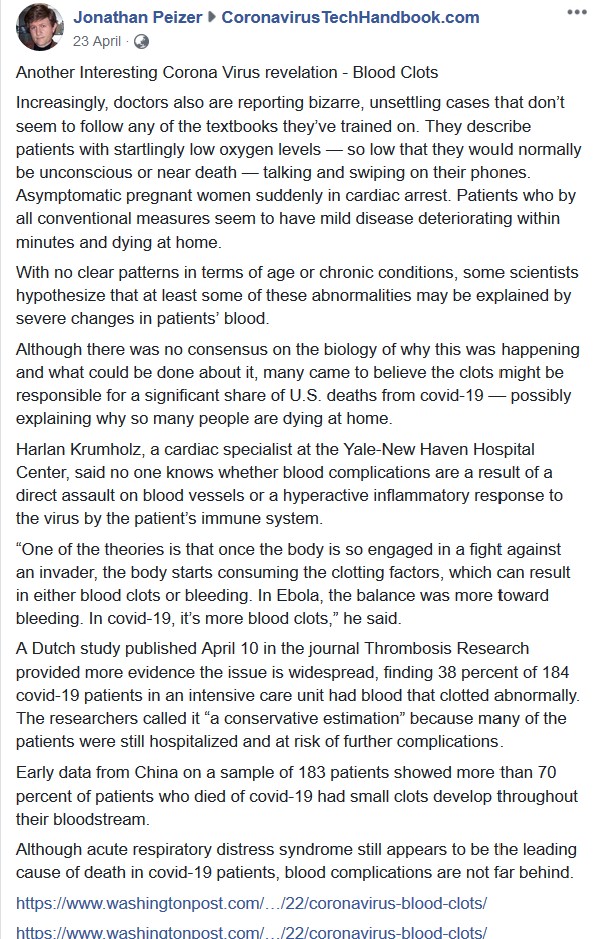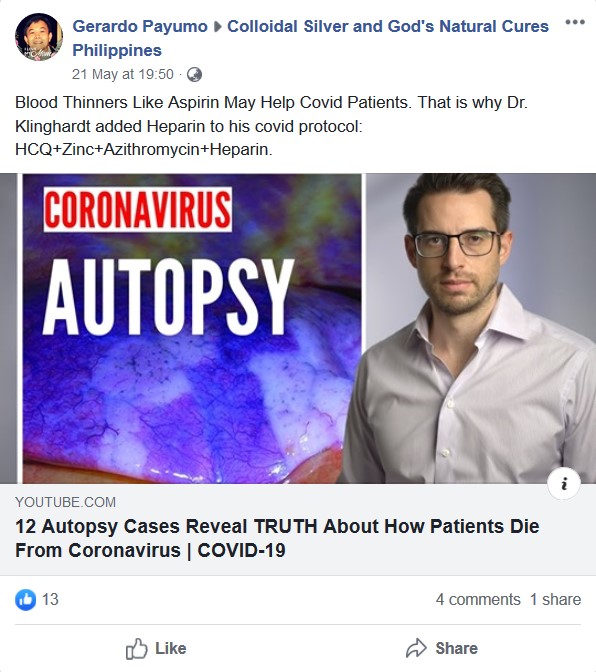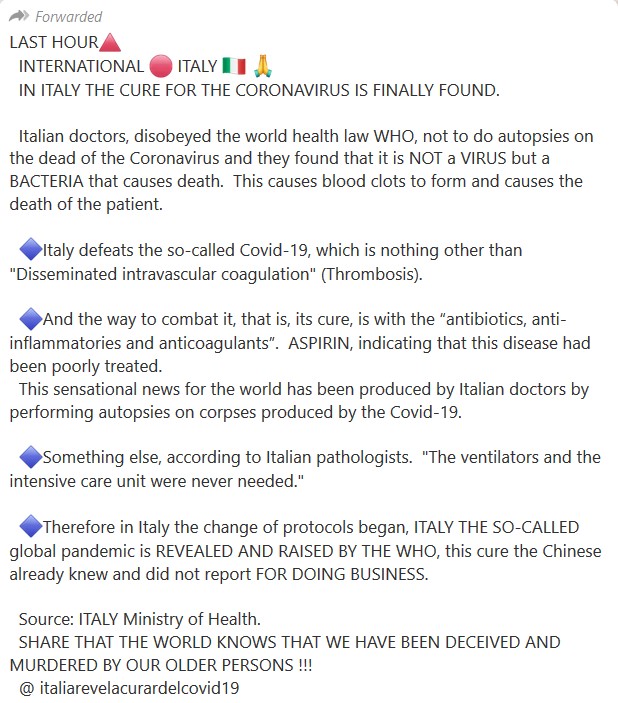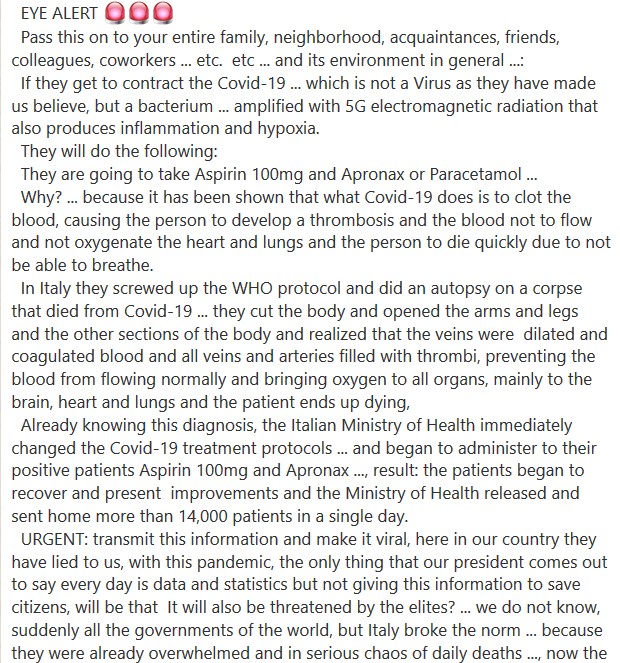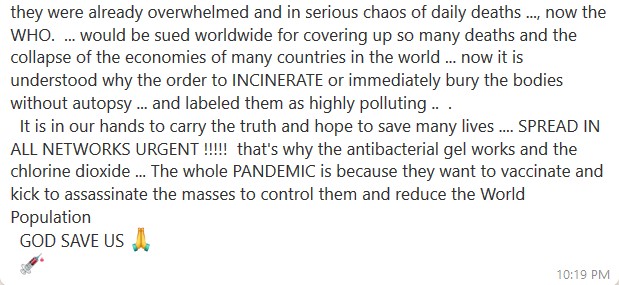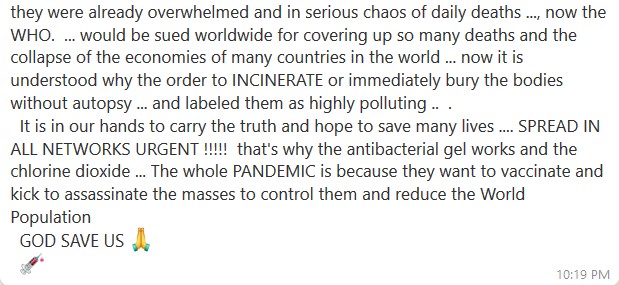 The long text message on WhatsApp claims a lot of misinformed facts — that the coronavirus is a bacteria, thrombosis being the main cause of deaths, aspirin being a cure, among others. We searched and found many such messages making rounds on social media and took it up for fact-checking.
Fact Check:
The first paragraph of the long WhatsApp forward claims "Italian doctors, disobeyed the world health law WHO, not to do autopsies on the dead of the Coronavirus and they found that it is NOT a VIRUS but a BACTERIA that causes death."
The World Health Organization (WHO) has indeed advised avoiding performing autopsies because medical evidence suggests that if a person died during the infection stage of COVID-19, the lungs and other organs might still contain the live virus. In a WHO guidance titled, 'Infection Prevention and Control for the safe management of a dead body in the context of COVID-19', it mentions that "If a body with suspected or confirmed COVID-19 is selected for autopsy, health care facilities must ensure that safety measures are in place to protect those performing the autopsy."
Italy performed autopsies to understand the virus and to aid the development of a cure. The claim that coronavirus is not a virus but a bacteria is entirely false. Coronavirus is a family of viruses that has been present for a long time. The most common infection it causes is the common cold. But the new strain of the coronavirus — SARS CoV-2– causes the novel COVID-19.
The second claim states thrombosis is the cause of death in patients diagnosed with COVID-19. There have been several reports and medical evidence gathered for this claim. A report by The Hindu stated that a high proportion of COVID-19 patients had elevated d-dimer levels which causes thrombosis or blood clotting. Autopsy studies from different countries too showed blood clots in the smallest vessels of the body.
"The virus's effects on the immune system could also affect clotting. In some people, COVID-19 prompts immune cells to release a torrent of chemical signals that ramps up inflammation, which is linked to coagulation and clotting through a variety of pathways", states Nature.
The Lancet also points out a significant relationship between thrombosis and COVID-19, but it is not the main reason for the death of the patients.
The third claim states that COVID-19 can be cured by administering "antibiotics, anti-inflammatories and anticoagulants". While antibiotics can prove to be helpful against secondary infections, they cannot provide a full-fledged cure for the new coronavirus. Hence, WHO strictly advises against self-medication. A report by Science states "antibiotics do not directly affect SARS-CoV-2, the respiratory virus responsible for COVID-19, but viral respiratory infections often lead to bacterial pneumonia."
The Italian Health Ministry on its website advises against such treatments as "antibiotics do not work against viruses, they only work on bacterial infections." Relying solely on antibiotics, or anti-inflammatories, or anticoagulants can worsen the situation. Similarly, the message also claims Aspirin to be the magic cure but it may be pointed out that it is no longer available openly unless a doctor's prescription is provided to chemists. Studies in the past have warned that prolonged doses of aspirin by healthy persons have brought forward cases of heart attacks and stroke.
The fourth claim states that COVID-19 is "amplified with 5G electromagnetic radiation that also produces inflammation and hypoxia" and it also provides an alleged cure by quoting the example of Italy saying how they administered Aspirin 100mg and Apronax to their Covid-19 positive patients.
DigitEye India has already debunked the claim that 5G waves cause COVID-19. There is no scientific evidence confirming this. There is no proof to suggest that only Aspirin and Apronax was administered. A clinical trial is being undertaken at Xijing Hospital, China where Aspirin (100mg) and standard treatment is being used to evaluate the protective effect of Aspirin.
Conclusion:
The claims made in the viral message are a mix of all the fake news circulating on social media platforms and conspiracy theory groups. Unlike what the claim says, none of them have been proved to be true by the Italian Health Ministry. Our rating ????- Mostly False.