A pandemic is a ripe situation for misinformation and disinformation. From coronavirus remedies to falsely attributed videos, some conspiracy theories have spun around Microsoft co-founder Bill Gates, the second richest man in the world. One that has been making rounds now is that Gates is scheming to use the outbreak to develop a vaccine that can depopulate the world with microchips.
You can read below the forwards and click here to read the blog post.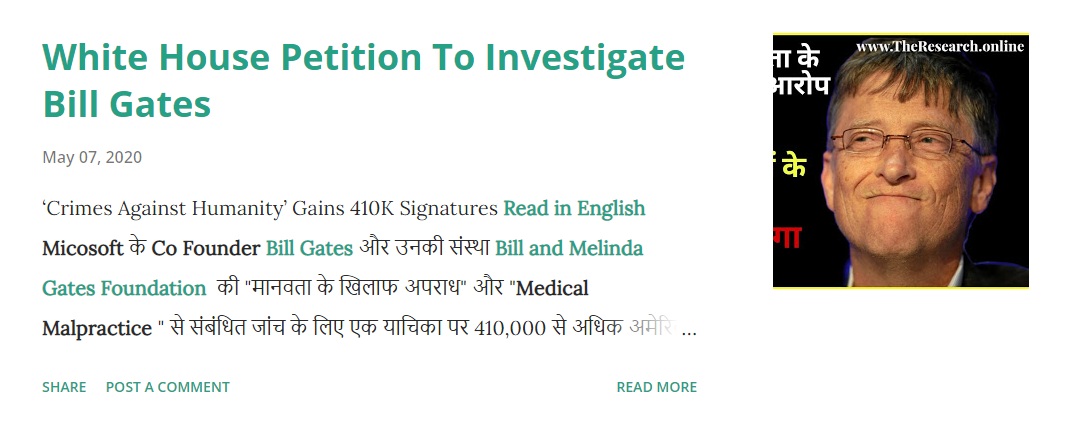 Here are some such allegations made on social media.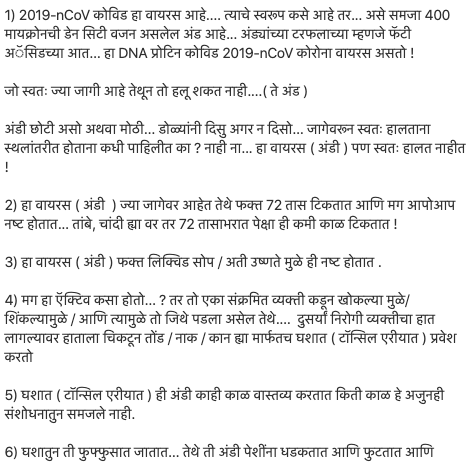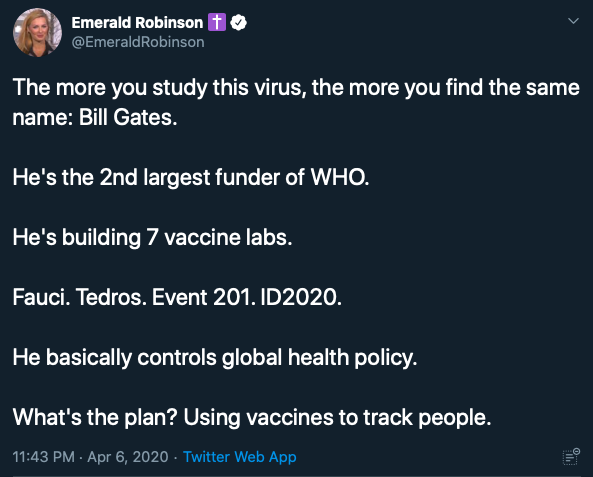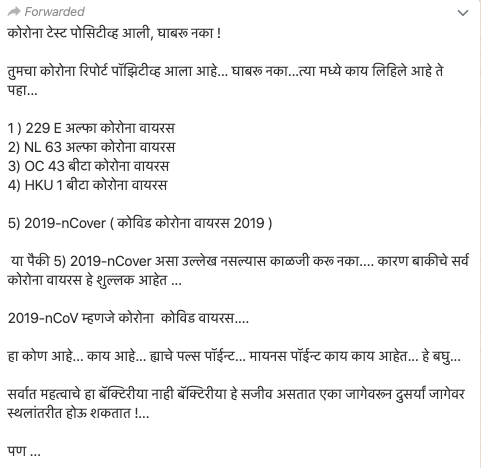 This s not the first time that Bll Gates has been drawn into controversies. Conspiracy theories around Gates have been going around since a few years. For instance, in 2018, Mysterious Times claimed that Gates has a plan to depopulate the planet. Five years ago, Microsoft co-founder Bill Gates gave a TED Talk about global pandemics, warning that the world was not ready to take one on. See this Youtube video of his TED talk:
https://www.youtube.com/watch?v=6Af6b_wyiwI
Conspiracy theorists and Anti-Vaxxers are using his TED talk as evidence to further prove the veracity of their claims, that the billionaire philanthropist's ploy was to use this pandemic to exercise control on the global health system.
Misinformation about Gates is now the most widespread of all coronavirus falsehoods tracked by Zignal Labs, a media analysis company. The misinformation includes more than 16,000 posts on Facebook this year about Bill Gates and the virus that were liked and commented were nearly 900,000 times.
Of Late, these theories have become more popular. The claims started to spread after Gates participated in a March 18 forum on Reddit, where he answered a question about maintaining businesses during the pandemic.
FACT CHECK
After a simple google search, DigitEye found a research article funded by the Gates Foundation stating that vaccines prevent disease and save lives, though lack of standardized immunization record-keeping makes it challenging to track vaccine coverage across the world and to keep a record.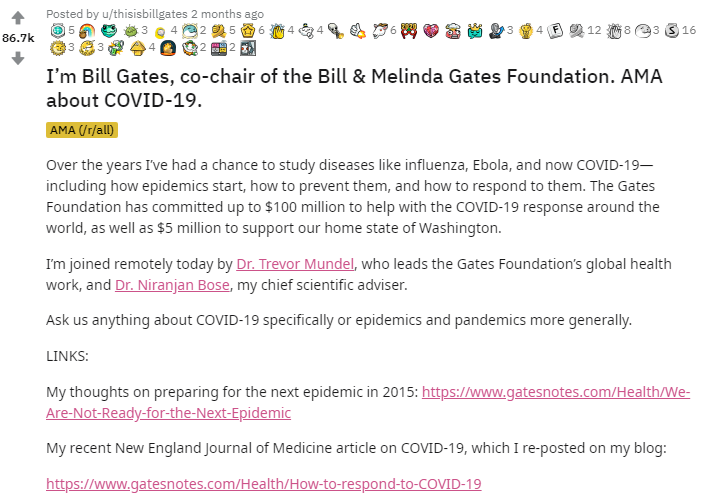 In reference to the "digital certificates" that Gates mentioned on the Reddit Forum, that is's not to track people but to create an open-source digital platform with the goal of expanding access to safe, home-based testing. Since doctors already track individual human health through electronic health records, Gates' Foundation is attempting to make it more virtual and make the record-keeping more easily available, among other benefits that will come with it, said the Gates Foundation.
As far as Gates' plan for depopulation goes,  Gates noted in the 2018 edition of the annual letter that he co-writes with his wife Melinda as below:
"When more children live, you get one generation that's relatively big. Then, when families decide to have fewer children, the next generation is much smaller. Eventually, a country ends up with relatively more people in the labor force producing economically—and relatively fewer dependents (very old or very young people). That's a recipe for rapid economic development, especially if countries take advantage of it by investing in health and education."
Gates said that vaccines are crucial for the reduction of child mortality in the developing countries, which, for its part, will slow population growth. Saving children's lives has been the driving point of their global work.
Bill Gates said that if parents believe their children will survive—and if they have the power to time and space their pregnancies—they choose to have fewer children, and they are more likely to support them well too.
What Bill and Melinda Gates insist is that when children are better nourished, their mental capacities are higher—and parents have more time and money to spend on each child's health and schooling. That's how families and countries get out of poverty. This link between saving lives, a lower birthrate, and ending poverty, in addition to reducing carbon dioxide emissions, are part of the philanthropic work they do as part of their goal to achieve universal health.
Conclusion: Our rating the claims is Totally False –