The tension on the border of India and China has trickled down to its citizens. Many posts and videos have emerged on social media asking citizens to boycott Chinese products and it has been endorsed by many celebrities and political leaders. As a part of this campaign to shun Chinese products, people took to uninstalling Chinese developed apps from their phones.
TikTok — a platform to create and share short videos — was one of them with millions of downloads in India. Amid the border tensions, people started uninstalling TikTok and here sprung an alternative — Mitron.
Mitron has been touted as India's response to TikTok. It has a similar user interface as that of TikTok. It could garner 5 million downloads within a month of its release. The app was claimed to have been developed by an IIT Roorkee student, Shivank Agarwal. The pitch for it echoed on all social media platforms and here are some of them: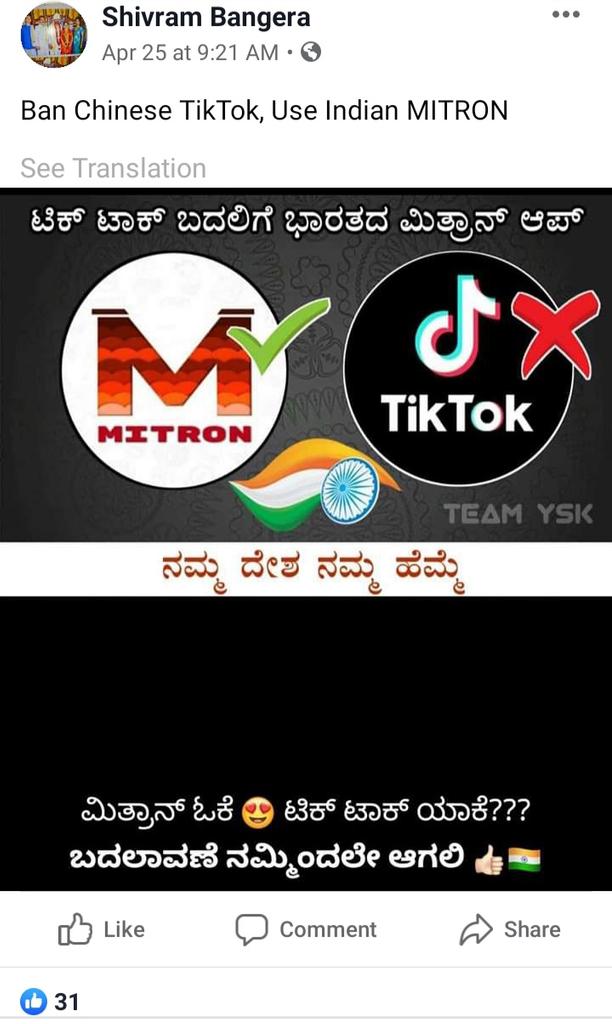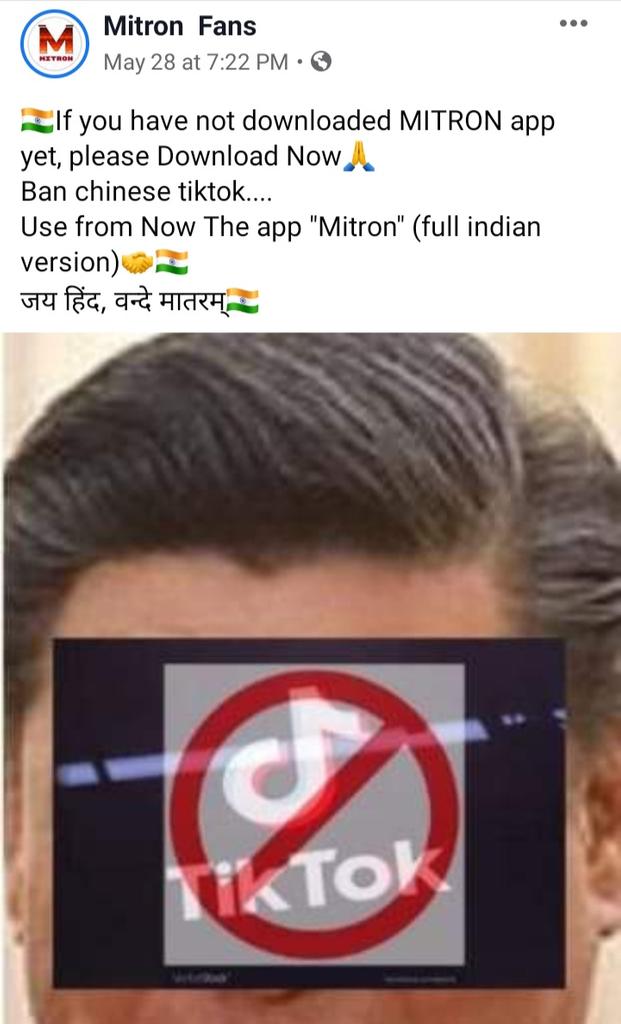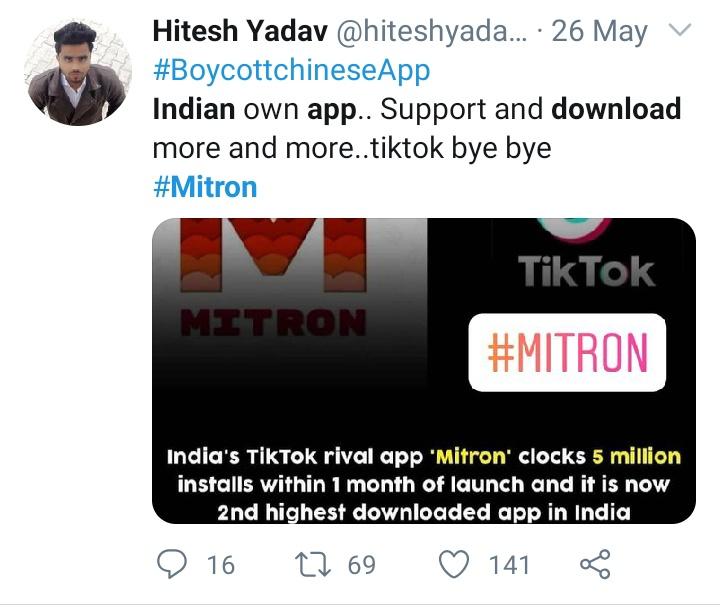 Fact Check:
DigitEye India received queries to check the veracity of the viral posts. Several claims emerged which stated that Mitron was a clone of Pakistan developed app, TicTic, that was developed by Qboxus. Search on Google showed a report by The Quint that the founder of QBoxus, Irfan Sheikh, had stated earlier that the app was put up for sale on Code Canyon e-commerce.
Sheikh was quoted to have said, "The app has been purchased on 1 April 2020 for a price of $34." Codes are usually put on sale at nominal prices to allow other developers to use the same base and create a new app out of it. An invoice was generated by Code Canyon but details of the purchaser have not been revealed owing to privacy. Speaking to Quint, Sheikh said, "The developer just changed the package name, brand name, splash screen, and some strings, and boom, here we have the new Indian-made app – Mitron".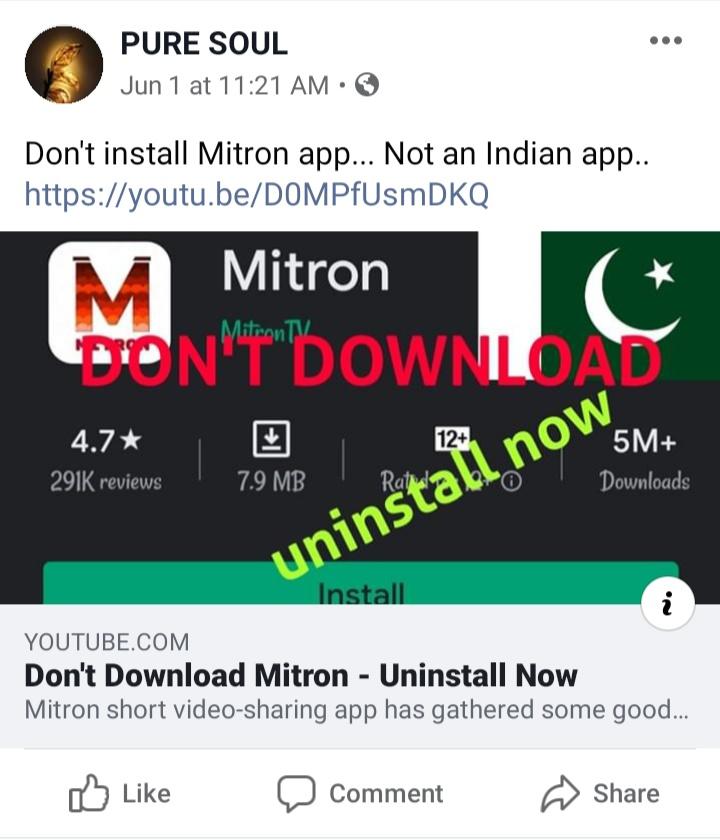 As the purchaser paid for the script, he is free to develop it in any way he pleases. However, the Pakistan-based app developer has an issue with Mitron since it is solely described as an Indian app "which is not true especially because they have not made any changes."
The promoter of Mitron, Shopkiller e-commerce, told the News TV channel News18 that his outfit wanted to provide a 'Make in India' alternative to the people. Owing to the furore, the app has been pulled down from Google Play Store for allegedly violating the spam and minimum functionality policy — a policy to pull down apps which provide users with the same experience as provided by other apps. * (See Correction below)
Rating:
The claim that Mitron is an Indian rival to Tik Tok is totally False. Mitron is a repackaged Pakistani app called TicTic. Our rating of the claim is Totally False – ?????.
---
* Correction:
The Mitron App is restored as of June 19, 2020 on Google Play Store and it has a rating of 4.3 as the firm claims that all the issues have been fixed. See here.