As reports of Indian and Chinese soldiers being involved in clashes and fights at the border near Pangong Lake, Eastern Ladakh, several images emerged on social media and shared widely claiming to be of 72 battered Indian soldiers being held by the People's Liberation Army (PLA). The allegedly injured soldiers are seen lying on ground with their legs tied.
The images have been shared among others by Lok Sabha MP Asaduddin Owaisi, who represents the Hyderabad constituency.  The image has also been used by South China Morning Post in an article posted on June 1, 2020, which talks about the spread of these images and videos in the light of border tensions between the two countries.
See the images below: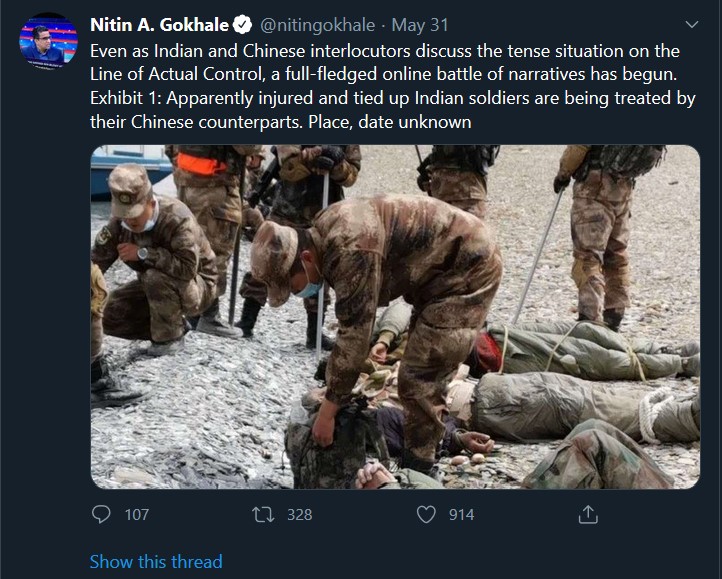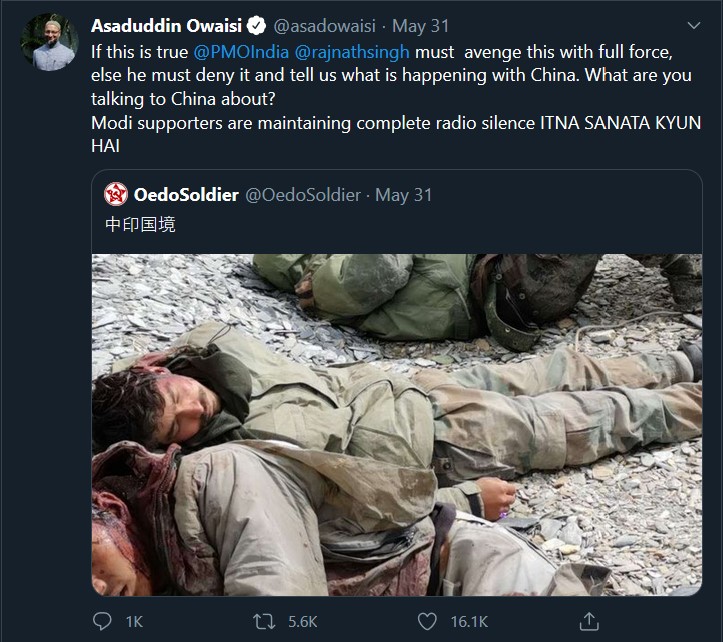 Fact Check:
When the DigitEye India team conducted a reverse search of the image on Google Images and TinEye, it yielded no such images in results pertaining to any clashes between the troops.
Meanwhile, an article purportedly from Global Times dating May 2020 appeared on Chinese social media that claimed that Indian soldiers hit by an avlanche were being attended to by Chinese soldiers.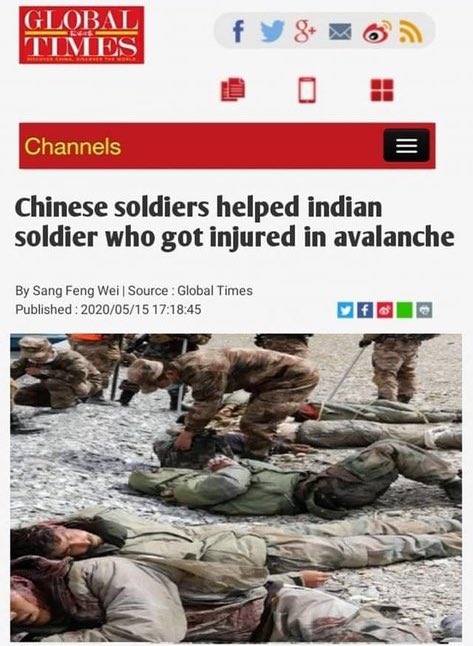 But it turned out to be a fake one ridden with several anomalies. 'Indian' is written as 'indian' with a small letter 'i' in the headline itself. Secondly, there is no such author named "Sang Feng Wei" in Global Times when searched on their website.
Finally, the Indian Army has denied it officially stating that there was no such incidents involving any violence. "Currently no violence is happening. Differences are being addressed through interaction between military commanders, guided by established protocols on management of borders between the two countries. We strongly condemn attempts to sensationalise issues impacting national security. The media is requested not to air visuals that are likely to vitiate the current situation on the borders."
News agency ANI has also put out a Tweet quoting Indian Army spokesperson Colonel Aman Anand as below:
There has been no detention of Indian soldiers at the China border. We categorically deny this. It only hurts national interests when media outlets publish unsubstantiated news: Indian Army spokesperson Colonel Aman Anand pic.twitter.com/1xx3UhYF0i

— ANI (@ANI) May 24, 2020
Rating: 
There is no evidence to support the claim in these images that Indian soldiers were tied and tortured. Our rating for the claim is Misrepresentation

.