Clickbait sites claiming to offer freebies after sharing details about them with a certain number of contacts on WhatsApp is not new. But when the name of a reputed brand is used, people tend to fall for the bait.
DigitEye India found a similar clickbait site which claimed to be an offer from the global chocolate maker Cadbury giving away 500 baskets of their chocolates to 'EVERYONE' on their 196th anniversary. The claim said, "Cadbury is giving away 500 Free baskets of Cadbury Chocolate to EVERYONE on its 196th ANNIVERSARY. Hurry Up! Get your free cadbury basket at : http://cad-bskt120cht.chti.xyz"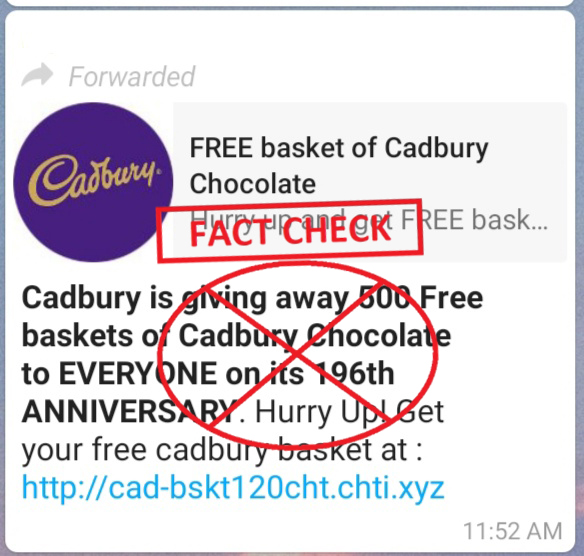 Fact Check: 
When the Digiteye India team opened the link to check, the first page showed that the remaining baskets of free chocolates were 345. After clicking on "CONTINUE", the page asked for details such as the continent where your country is located, then it asked "DO YOU LIKE CADBURY CHOCOLATE?" and the user had two options. The final question asked the user how he heard about the offer.
After answering these three questions, a new page opened up which asked the user to share the details of the site with 20 WhatsApp contacts (groups included) and wait for a minute to receive the coupon code. DigitEye India followed all these steps and waited for 30 minutes and received no such code. Here's the process we followed and how the pages showed up: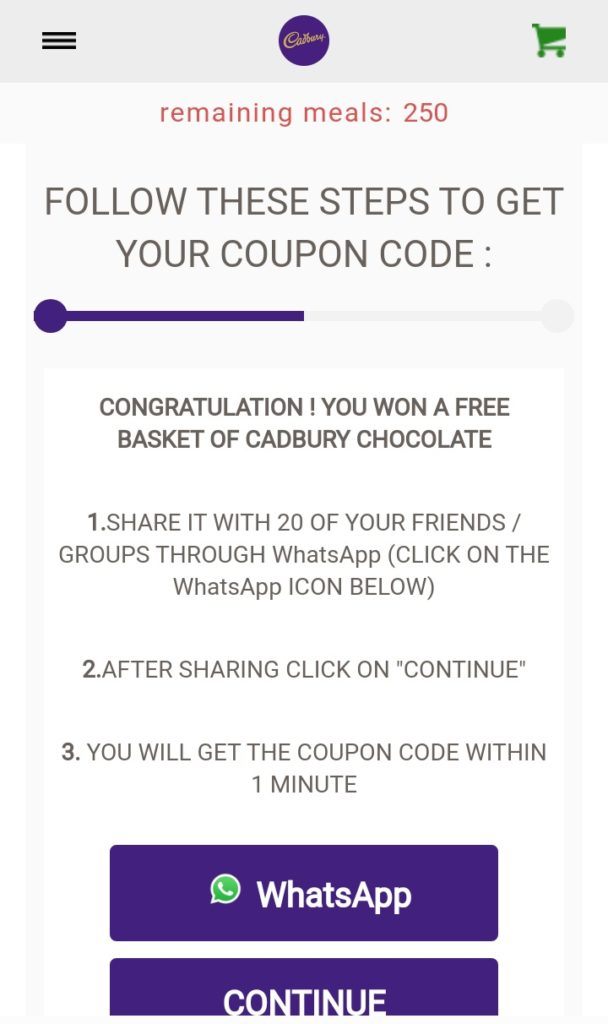 Many people on social media are celebrating on winning their alleged chocolate baskets.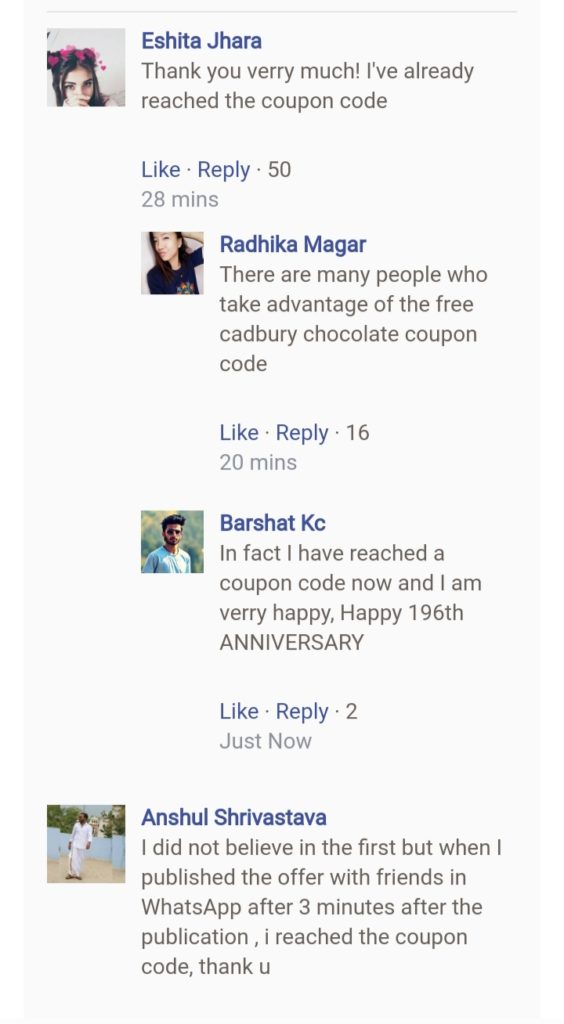 While it is true that Cadbury, founded in 1824, completes 196 years in 2020, there is no news about this offer which the brand has launched. A brand as big as Cadbury would have posted about this on their social media handles but there is no such publicity of the offer on their official platforms either in India or abroad.
Conclusion: It is a hoax and an unverified website, which may trick users to give out their details or redirect them to download unwanted software. Our rating is Totally False.