The upcoming Noida International Airport was coined as Asia's "biggest" airport by several Union ministers when PM Narendra Modi inaugurated it on November 25, 2021. In all the images, the model of an upcoming airport was widely used without any accreditation.
Union Minister of Civil Aviation Jyotiraditya Scindia told media that the upcoming airport in Jewar, Uttar Pradesh, will be Asia's largest. "The Noida International Airport in Jewar, Greater Noida, will be Asia's biggest aviation facility and generate employment for more than a hundred thousand people," he told ANI news agency.
Noida International Airport will be Asia's biggest, to create employment for over 1 lakh people: Jyotiraditya Scindia

Read @ANI Story | https://t.co/vxK4JEYqOb#NoidaInternationalAirport pic.twitter.com/DxgetMkVrW

— ANI Digital (@ani_digital) November 24, 2021
It was widely shared here and here.
FACT CHECK
As per the master plan, with 1,334-hectare area, the Jewar airport will be developed in the next 40 years in four phases in the Yamuna Expressway International Development Authority-notified area of the Gautam Budhha Nagar district, Uttar Pradesh.
The plan, prepared in collaboration with the aviation consultants at Landrum & Brown and experts from Zurich Airport International, will have six runways initially and two more runways once it is fully completed. However, the airport cannot be termed as the Asia's largest airport as there are three other airports in India which have already surpassed the upcoming airport in terms of size and handling of passengers.
Not Asia's largest
The Noida International Airport, when completed will handle about 7 crore passengers and in 2019, there were seven airports in Asia that hosted over 7 crore passengers , according to the Airports Council International, a global trade representative of the world's airport authorities.
Since the Covid-19 in 2020 impacted, the latest numbers may not be accurate but the increase in passengers is likely to reach the 2019 level once the Covid-19 situation subsides for all Asian airports.
As per the Airports Council International's 2019 data, seven airports reported passenger traffic of over 7 crore and of these three in Asia with the most passenger traffic reported by China's Beijing Capital International Airport of more than 10 crore passengers. Next comes Dubai International Airport handling 8.6 crore and Tokyo's Haneda Airport with 8.55 crore passengers. See the table given by the Council here:

Secondly, the image shared in all tweets included the picture of Beijing International Airport, though meant to be representative. See the image below: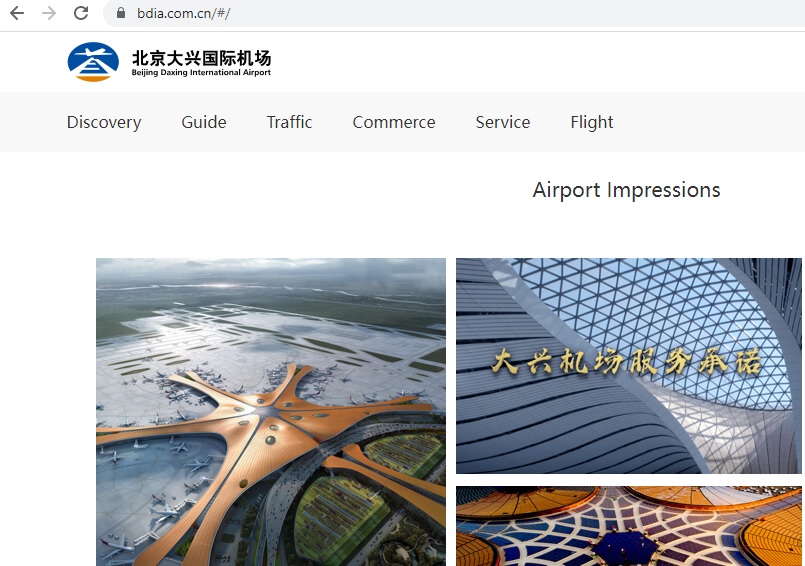 BJP Ministers and Govt handle passing off design pics of Beijing International Airport as Noida Airport. 🙃 @INCUttarPradesh @priyankagandhi pic.twitter.com/xQBTkIhvst

— Porus Singh Singhel (@singhelofficial) November 25, 2021
According to the Techno-Economic Feasibility Report for the airport at Jewar by PricewaterhouseCoopers Private Limited for Yamuna Expressway Industrial Development Authority, the airport can have a maximum capacity of 7.7 crore passengers annually. Despite this estimate, the airport may still not bag the top spot as three airports in Asia have already hosted more than 7.7 crore passengers as of 2019.
Claim: NOIDA International Airport at Jewar will be Asia's largest airpot when completed.
Conclusion: Beijing Airport is and will remain Asia's alrgest in terms of size and handling the number of passengers.
Rating: Misrepresentation —