The Indian government ordered that liquor shops will be opened from May 3, 2020 only in green zones for serving five customers at a time. After this directive, the nation saw huge lines outside liquor stores of people waiting for their turn to buy alcohol, despite high percentage of new tax on alcohol.
In this context, Digiteye India came across a video of a woman buying something from a store. This video has spread like wild fire on Twitter and Facebook with claims that the woman in the frame is actress Deepika Padukone. It is being highly talked about on social media platforms stating how celebrities are experiencing social distancing without servants and drivers by their side.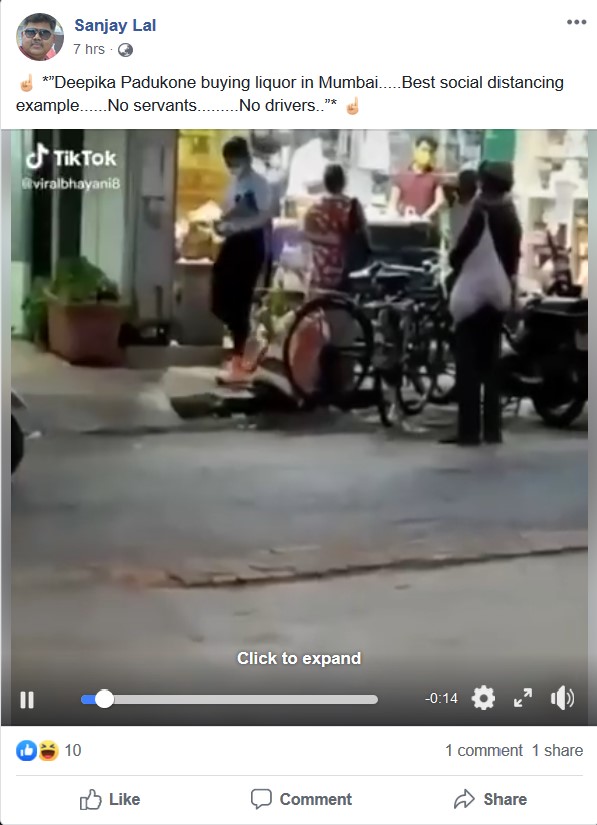 Fact Check:
In one of the videos we found on Twitter, we found a stamp of Viral Bhayani. Few videos from TikTok were also being shared claiming that it was Padukone. The videos extrapolated from TikTok show Viral Bhayani's TikTok id: viralbhayani8. Bhayani is a celebrity photographer and is a paparazzi. He stated clearly that it was a medical shop and so is the background shop in Bandra.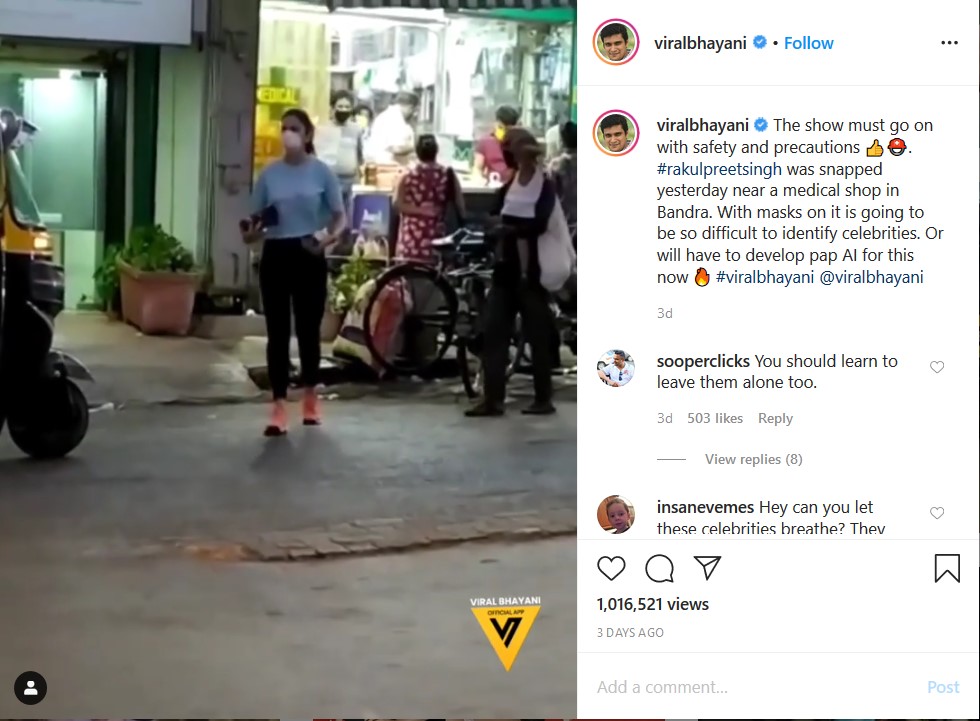 He had shared the video on his Instagram page three days ago with the caption, "The show must go on with safety and precautions 👍⛑. #rakulpreetsingh was snapped yesterday near a medical shop in Bandra. With masks on it is going to be so difficult to identify celebrities. Or will have to develop pap AI for this now 🔥 #viralbhayani @viralbhayani". The Instagram video has been viewed 1 million times. Similarly, he had also posted the same video on his verified TikTok page with the caption "#rakulpreetsingh" which has been viewed 5.3 million times.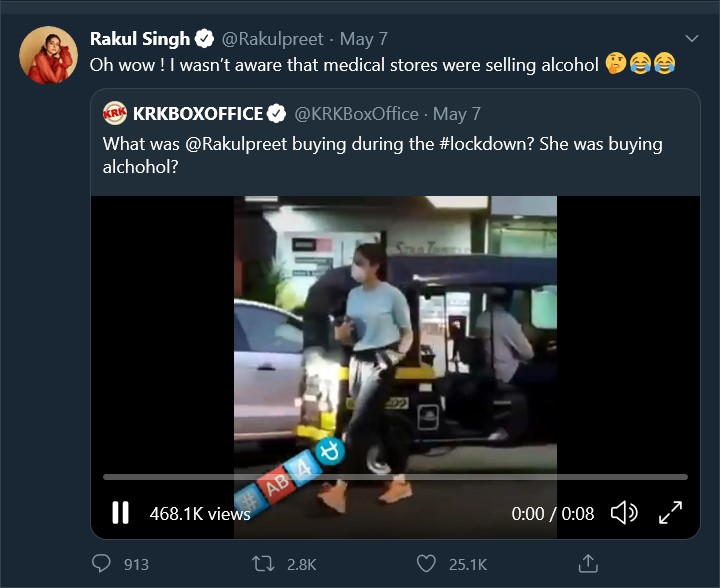 Rakul Preet Singh took to Twitter where she tweeted, "Oh wow ! I wasn't aware that medical stores were selling alcohol" putting all speculations to rest.
What was @Rakulpreet buying during the #lockdown? She was buying alchohol?#RakulPreet #RakulPreetSingh pic.twitter.com/gR3Ikz4OJk

— RakulPreet Ante Praanam ❤ (@MandadiSaiKum12) May 8, 2020
Mumbai BMC withdrew this relaxation two days after on May 5, after people were seen openly flouting social distancing norms. It allowed only groceries and medical stores to remain open.
Conclusion:
The woman in the video is not Deepika Padukone but Rakul Preet Singh. She is not buying alcohol, rather buying medicines. All the claims made in the video are totally false. Our rating ?????- Totally False.