Digiteye India received a 5:52 minute long video where a man in blue shirt is talking about how two persons — Abdul and Amjad — in Nottingham, London are serving food contaminated with human faeces to its customers.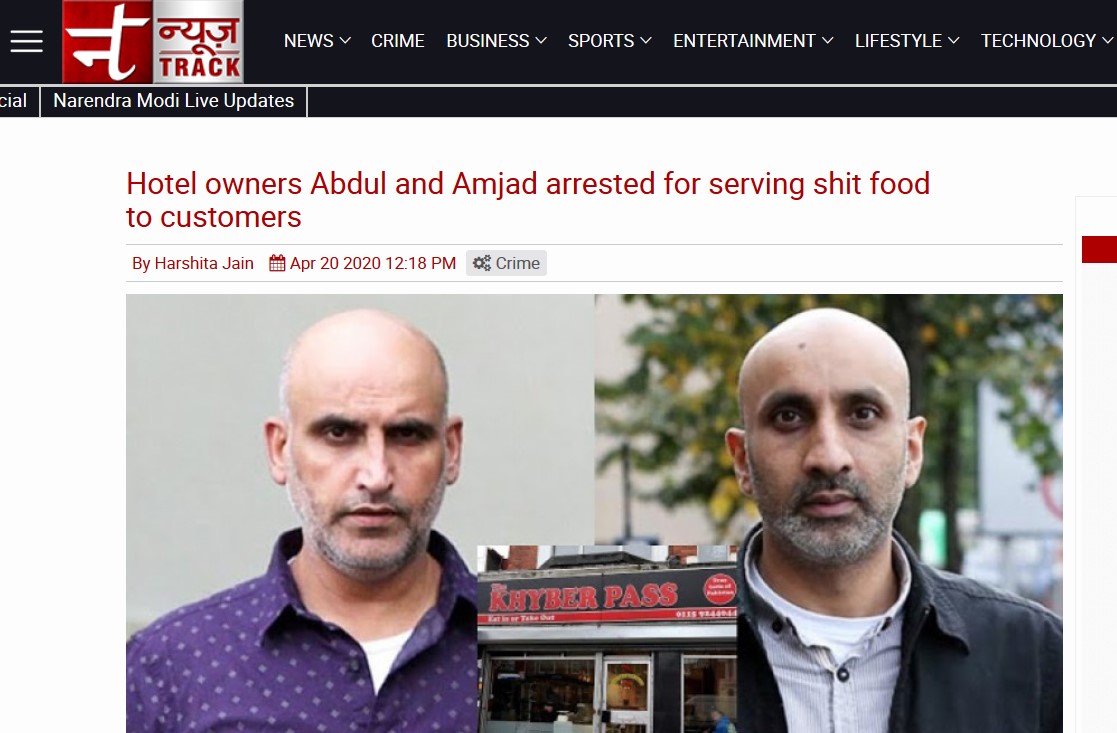 The video contained a screen grab of an article on News Track (above) dated April 20, 2020. It also speaks about how the restaurant has two kitchens — one where they serve normal food to Muslims and the other where they serve contaminated food to non-Muslims.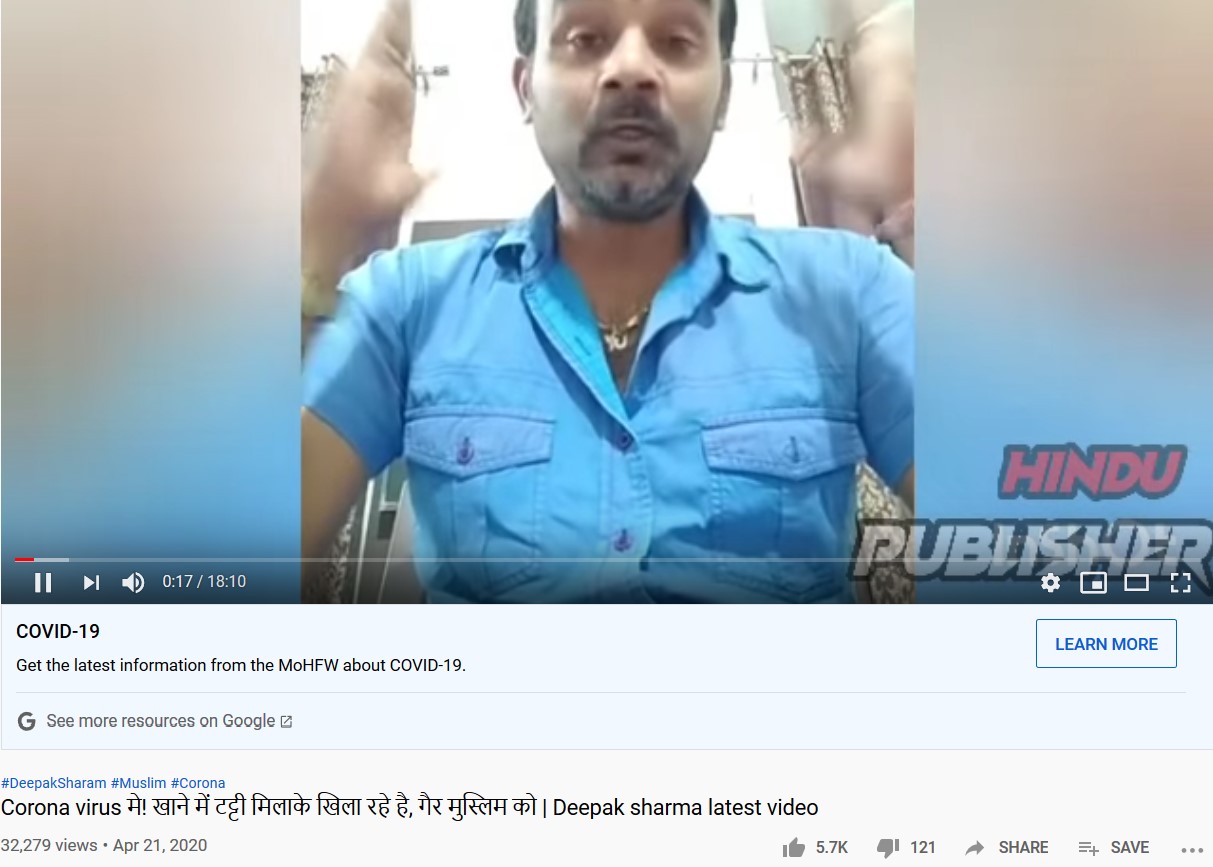 To get more context on the video, we conducted a Google search for the same. This video had been posted on YouTube on April 21, 2020 by a user named "Hindu Publisher" under the title "Corona virus मे! खाने में टट्टी मिलाके खिला रहे है, गैर मुस्लिम को | Deepak sharma latest video" [Translation: Under corona virus, they are serving food mixed with human faeces to Non-Muslims | Deepak sharma latest video]. The original video is 18:10 minutes long and has so far garnered 32,279 views and more than 700 comments.
After the video got viral, netizens are talking about the claim made in the video on Twitter and Facebook. A leading news channel ran a post about it on its Facebook page on April 24, 2020.
Fact Check
On doing a keyword search on Google, we found out that the incident happened in 2015 and not now. Mohammad Abdul Basait and Amjad Bhatti, both from Derby, owned a restaurant by name Khyber Pass in Hyson Green, Nottingham. The meals provided from this kebab shop had infected 150 people. The people had fallen severely ill "after contracting a E.coli in a filthy takeaway where staff did not wash their hands after going to the toilet," said Mirror in its 2015 report. This outbreak was believed to be the second of its kind in Europe.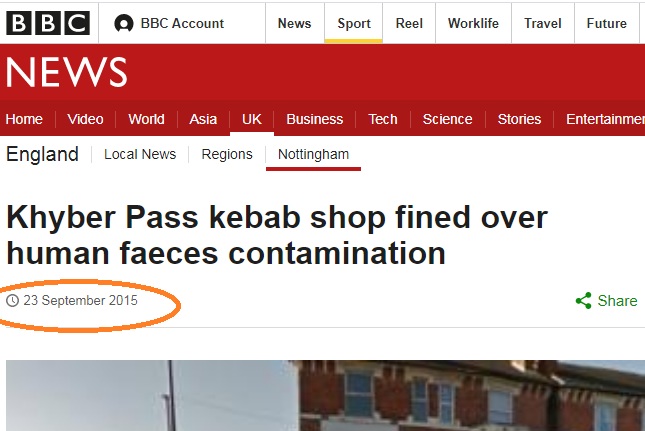 BBC too reported that the Nottingham City Council had discovered that the contaminating organism was Enteroinvasive E. coli. The council tested the faecal specimens of the patients and found the same strain in the food prepared by the worker of the restaurant for takeaway. According to the studies, this strain is found only in the human gut which led to the conclusion that the food was indeed contaminated.
A 13 year old was hospitalized after she complained of gastroenteritis, vomiting episodes, chills and diarrhea. Others were bed ridden for several days. The food standard hygiene was low. As reported by The Daily Mail, the lawyer defending Basit and Bhatti said that they had learnt their lesson and had made the necessary improvements.
They were ordered to pay £200 as compensation to each victims, £25,000 for court costs and were given four month jail term which was suspended to 12 months, reported Nottinghamshire Live. None of the reports referred above say anything about the restaurant having two separate kitchens.
Conclusion:
While the figures stated are right, the current claim is based on an incident which happened in 2015. Our rating ???- Misrepresentation.