The following image put out by @BJPalindia that vows to reinvent a strategy to save Narendra Modi from Rahul Gandhi. It has brought forward the so-called defeat in the hands of Gandhi-Nehru family members by historic figures in the past and vouches to save Modi from them now. See the picture here:
It reads: "Because of Nehru, Sardar had lost it, because of Indira, Shastri had lost it, but if we lose Modi because of Rahul, it would force every Hindu to offer Namaz in mosques." A reverse image search has shown that this image is a screen shot grab of Akshay Kumar appearing in a promotion for his movie Padman at the Innovative Conclave even and is available on Youtube here.
What's the truth?
Essentially, the wording is aimed at inciting hatred and creating a sense of insecurity among Hindus using the so-called religious threat from the minority community. The Facebook account used was @BJPalindia which has been sharing images insinuating the leaders from the rival political party. It has more than a million followers on Facebook and is based out of Delhi, according to the details given in its FB account.
Here's another one attacking the Nehru-Gandhi family. This blog has been claiming for over 7 years that the Nehru family was actually Muslims.  This message is on and off on Facebook, WhatsApp, WordPress blogs and Twitter.
Here's a wordpress write up: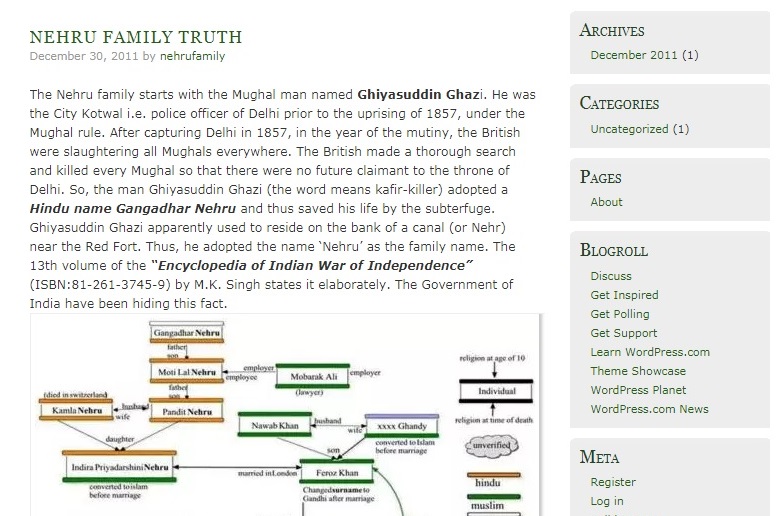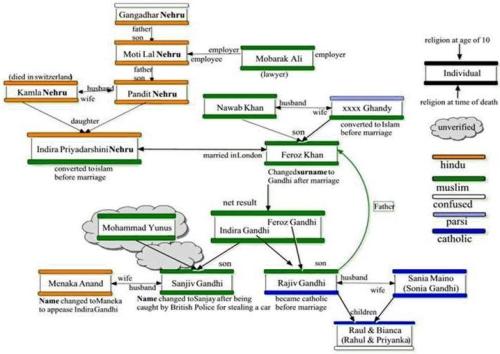 The truth as per historical
accounts
is that the Nehru family came from the Kashmir valley in the 19th century and lived in Allahabad before moving to New Delhi during the freedom struggle. Indira Gandhi married Feroze Gandhi, a Parsee by religion.
Conclusion: In view of elections, personal family matters of Congress leaders have been subjected to misinterpretation. Our rating of this news is ????? (Totally False)