In an IMF graph of growth for the year 2020, almost all the countries except China were shown with negative growth. Citing the data from IMF, social media channels of the Bharatiya Janata Party (BJP) have put out a claim that India's growth for 2020 was 8% despite the pandemic. It said, Indian Economy Rebounds.
See the graph put out by BJP on social media channels, which has been removed now.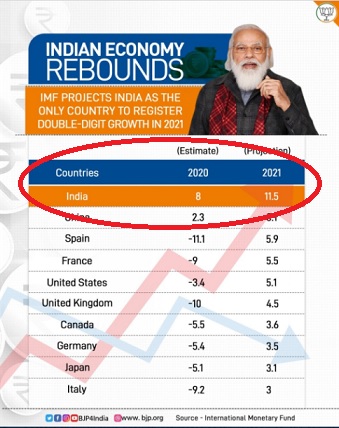 Fact check
The original graphic of gross domestic product estimates for 2020 released on January 26, 2021 by the International Monetary Fund (IMF) shows that India's growth was -8% in its 2020 estimates. The BJP social media graph, however, missed the sign – before the figure 8, thus letting the claim of 8% positive growth spread on social media.
The other figures, remained unchanged and the projection for 2021 too remained at 11.1% as per the IMF data. See the original graph put out by IMF: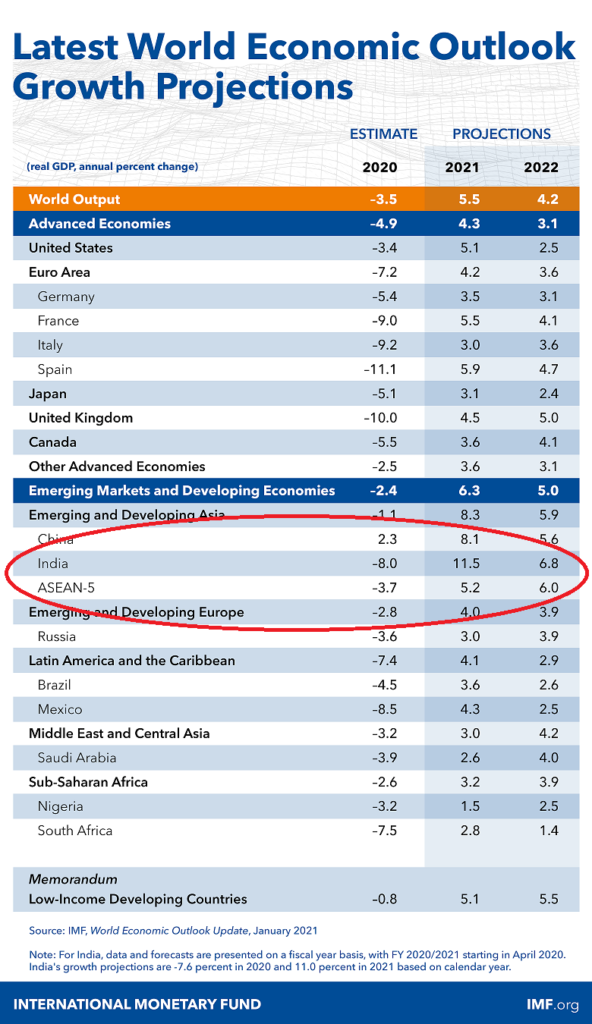 It may be noted that in 2020, IMF showed almost all the countries in negative growth, except china which had registered 2.3% growth despite the fact that the Covid-19 pandemic originated in Wuhan, China.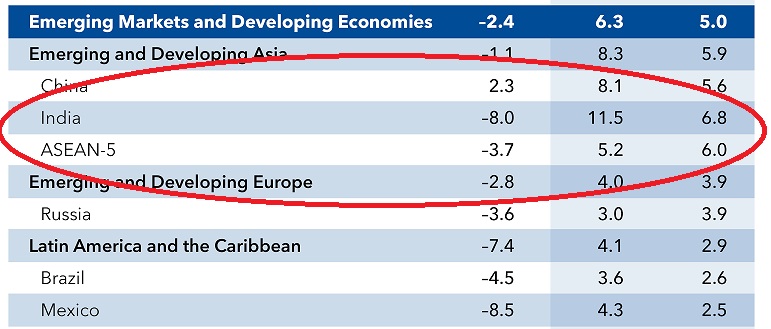 The BJP graph has put India figure on top in orange but clearly missed out the minus sign, thus making it positive growth for India, which was not the case. It was pointed out by many and removed by the social media wing of BJP later.
Claim: Graph showing India GDP growth at 8% in 2020 by BJP on its social media channels
Conclusion:  The graph based on IMF data missed – before the figure 8, thus conveying wrong message. The original IMF graph shown to debunk the claim.
Our rating of the claim is Misrepresentation —