Just a few days after making sensitive comments about Indian cricket team captain Virat Kohli, acclaimed actor Naseeruddin Shah has once again triggered another controversy for his alleged comments against the living conditions in India. It all began after a news article published in Dainik Bharat claiming that Naseeruddin has called India a "pathetic and dangerous" country to live in.
The Dainik Bharat (DBN Link removed now but evident from the Facebook screenshot) story soon went viral online, and many social media users lashed out against Shah for making such derogatory remarks about the country in which he lives in. Some of them cried foul and asked him to leave India and go to Pakistan. However, many of these allegations were exaggerated and the ace actor has never made those remarks, and even the news article published in Dainik Bharat is deleted now.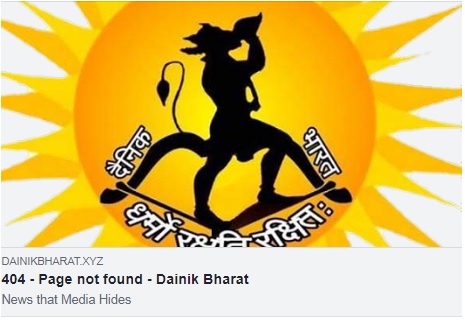 Shah made remarks about India during his talk with Karwaan-e-Mohabbat India. During the interview, Shah talked about the Bulandshahr mob violence, and he argued that the death of a cow is being given more importance than the murder of a policeman in India.
Naseeruddin Shah also went on and revealed that he felt anxious for his children's future as they have no religion.
"Me and my wife have not given religious education for our children. So, one day, when a mob surrounds and ask them whether they are Hindu or Muslim, they will have no answer. I am anxious for them, and yeah, I feel angry about the current developments," said Naseeruddin Shah during the interview. He was actually talking about the growing divisive attitude which looms large in the minds of people. See full video on Youtube as playing the video on other websites is disabled.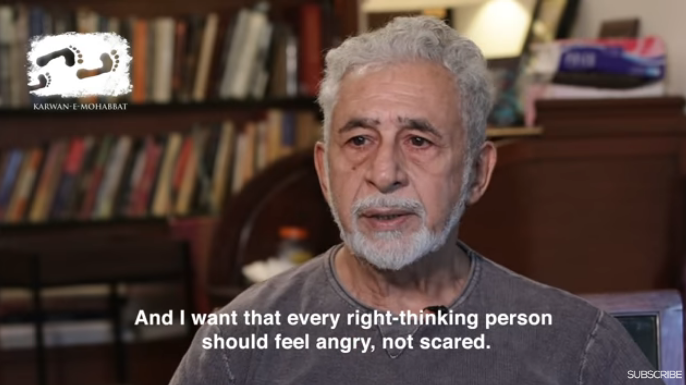 Conclusion: The video clearly shows the actor speaking something else while the interpretation was misleading as if he was describing the country's situation as "pathetic" or "dangerous country" to live in. Our rating of news is ???? (Mostly False)