Users on Twitter are sharing a picture of an apparently sick looking Mukesh Ambani stating that he has undergone a liver transplant which has not been reported by the media. Almost all the posts have the same picture and a similar caption. In one of the posts, the caption reads "He has lost 30 kgs according to the claim and that he underwent liver transplant in London.
The Buzz in Gujarat inc is that he has some major liver disorder. The family has lived along Germany / Swiss border. And has now rented a 200 acre estate near London. Apparently there is a good transplant institute on the border of Germany. If news is published market will crash. The family hasn't visited IPL so far." Digiteye also received this message for fact-checking on its WhatsApp number.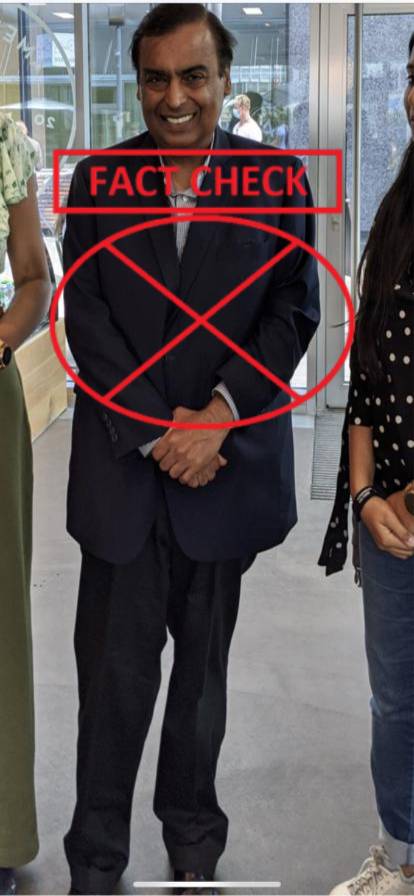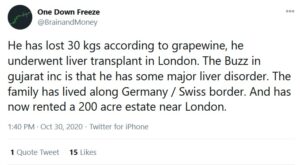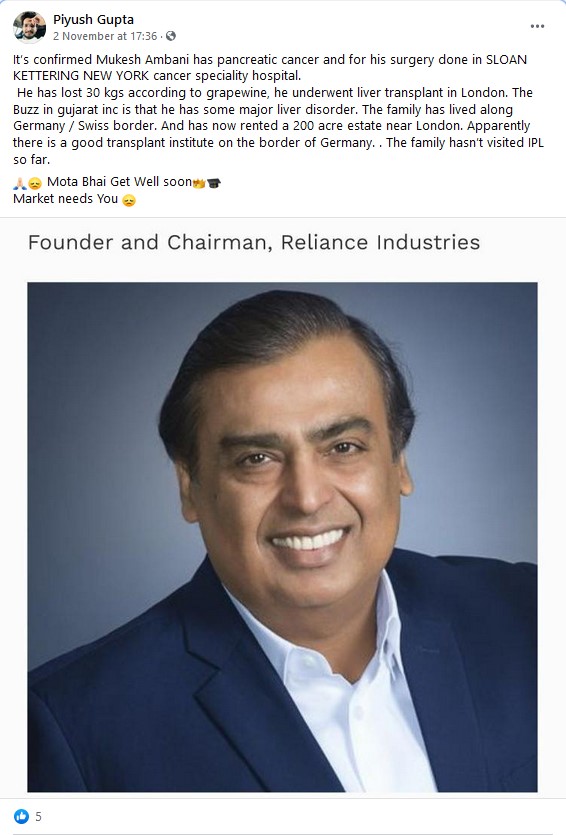 Fact Check:
The team conducted a Google search for the text and found the exact same text posted on the chat forums of Moneycontrol and Reddit threads. We also conducted a reverse image search for the image and found out that the image has been cropped. The original image belongs to a user who posted about her experience of meeting the Ambani's.
In a blog post dated September 6, 2020, Manushree Vijayvergiya narrates her experience of meeting Mukesh Ambani and Isha Ambani on her trip to Lichtenstein, a German-speaking microstate between Austria and Switzerland. We reached out to Vijayvergiya who told us and confirmed that the image was clicked at a cafe in Lichtenstein in September. The blog post recounts her experience of meeting the Ambanis unexpectedly. Below is the original uncropped image.
On November 2, 2020, shares of Reliance Industries Ltd.'s tumbled to the lowest price in more than three months following a drop in quarterly profit, reported Hindustan Times attributing it to a decline in oil prices worldwide. Recently, he had virtually attended the wedding of Harish Salve- the legal counsel for Reliance- which took place in a private ceremony in London. Speaking over a video call, he said that he looked forward to celebrating in person soon. Mukesh Ambani, 63, has not reported any ailments or health issues yet.
Conclusion:
There are no verified reports of Mukesh Ambani had undergone a liver transplant. Our rating

– Totally False.