An image of a woman in army uniform is being shared on social media claiming "She is the Indian army jawan guarding Rajasthan in this scorching heat. Jai Hind" It was shared by a twitter handle @bhai_rampal and it was shared and retweeted by many on Facebook too.
राजस्थान के तपते रेगिस्तान में पहरा देती भारतीय जवान जय हिंद जय भारत pic.twitter.com/2tze9ls5jw

— Rampal Bhai (@bhai_rampal) May 30, 2019
Since such images of military uniform images were proved false in the past, Digiteye India cross-checked the claim on Google Reverse Image search and Yandex. The results showed that the woman was a former Kurdish fighter by name Asia Ramazan Antar, who died fighting ISIS in Syria in 2016.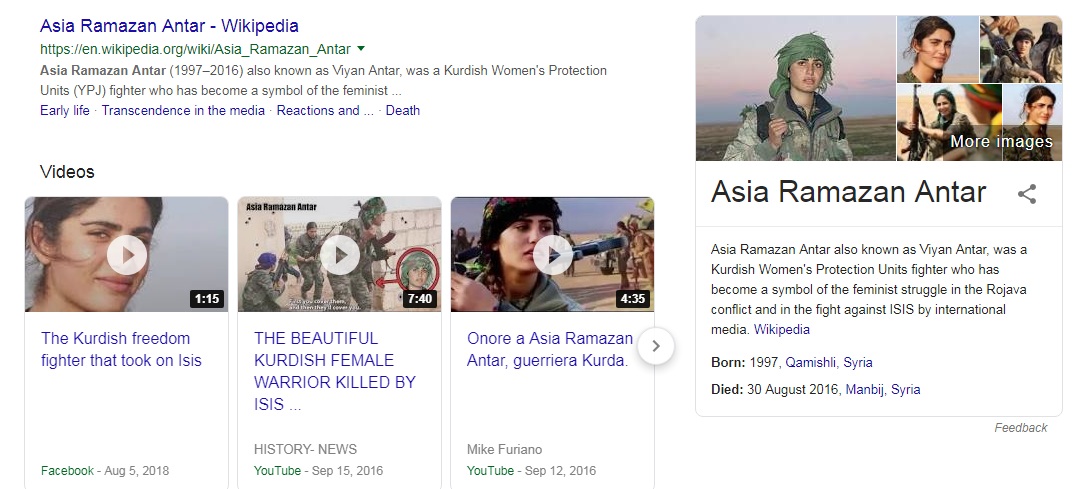 She was praised as "Angelina Jolie of Kurdistan" in the media and she was a member of the Kurdish Women's Protection Units (YPJ).
In fact the photograph was originally clicked by a photographer named Alberto Hugo Rojas, and was used in BBC too. You can see the image on his Facebook page, with a watermark. It was uploaded on November 20, 2016. Asia Ramazan Antar was reportedly killed by ISIS in northern Syria in 2016.
Conclusion: The claim with the image was false and our rating is ???Misrepresentation.