As the festival of colours, Holi falls on March 10 this year, a claim is going viral on social media that Chinese toys imported for the festival should be avoided since they will be infected with the novel coronavirus.  Here's a Facebook message that appeared on February 16 along with a copy of Indian Ministry of Health advisory on preventing novel coronavirus, which is entirely unrelated.
The Facebook post in Hindi reads in English as: "The festival of Holi to be celebrated on March 10 will use Chinese made items like toy guns, colours, face mask, artificial hair. But today, lakhs of Chinese are affected by Coronavirus. In India, so far only a couple of cases have been found and in view of the Holi, please boycott these Chinese items to keep your family and children safe. Please tell local dealers to avoid buying these items from China. Be aware and share this message widely across India."
The message has been shared widely on Facebook, Twitter and WhatsApp. See some of them here: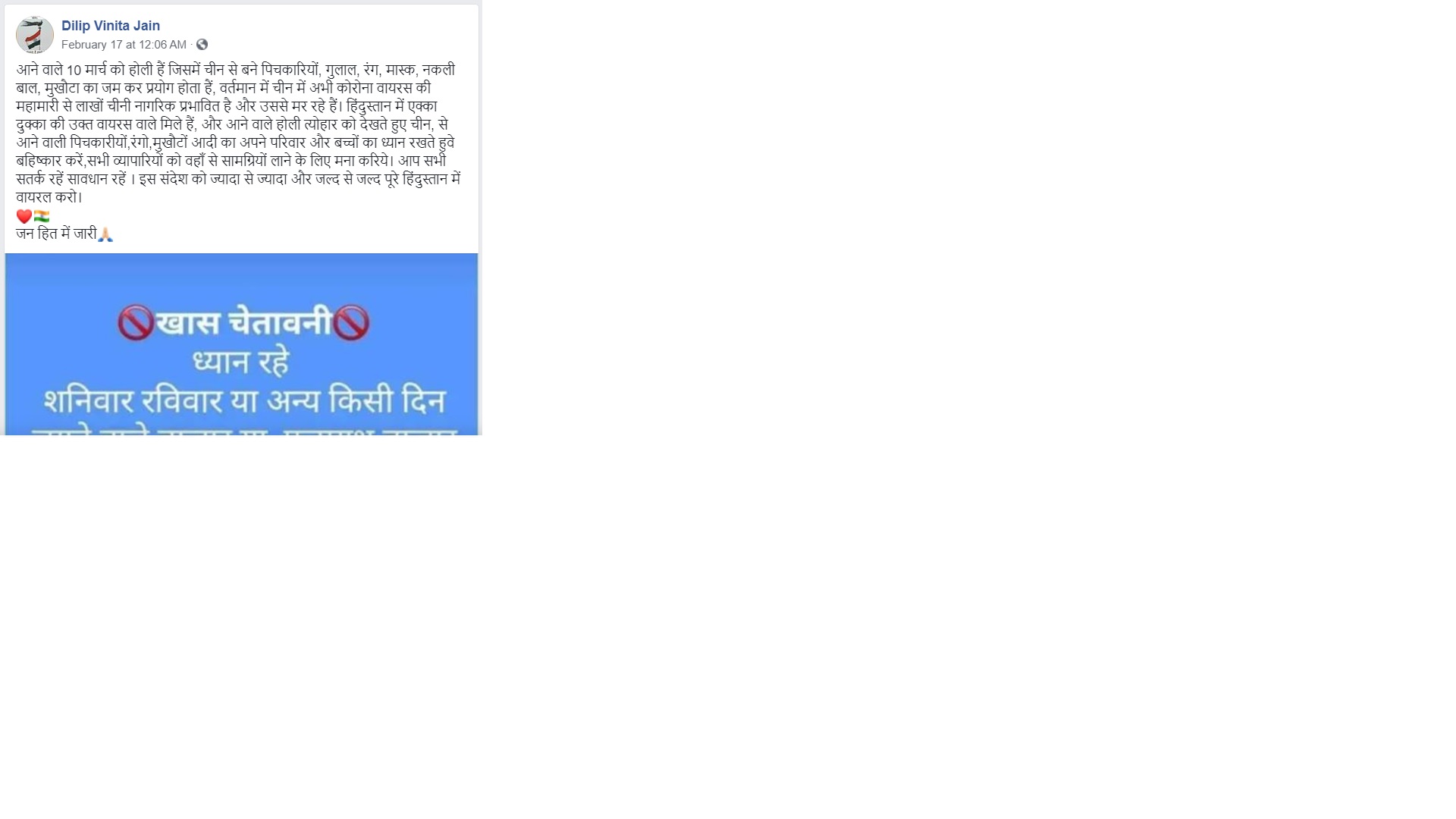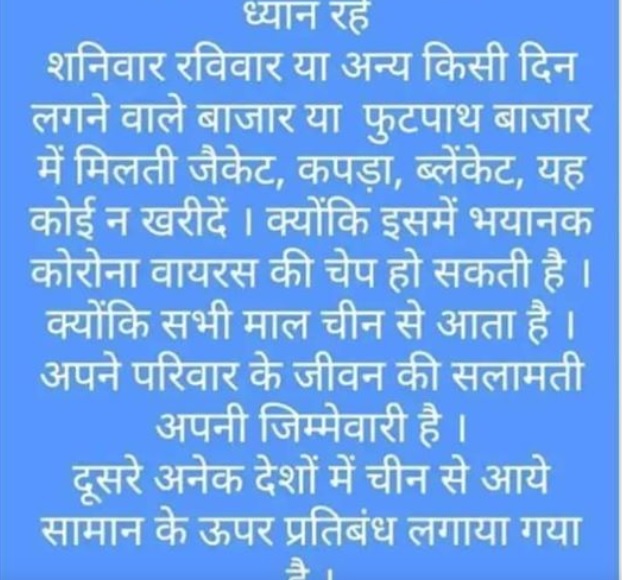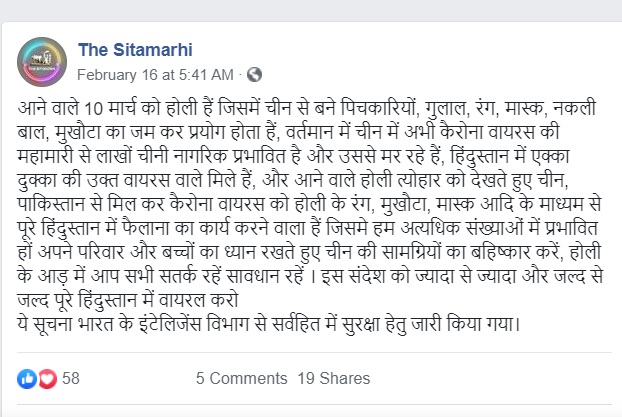 As coronavirus with its origin in China has killed over 2,600 as of Feb 25 and infected more than 80,000 in 34 countries, mostly in China, the post has gone viral as Indians are apprehensive to buy toys imported from China during the festival of colours.
FACT CHECK
The viral message just ahead of Holi was denied by a WHO representative in India who stated that the virus does not last long on surfaces of objects for long as imported goods take more than than 14 days of time when the virus remains live. Most of these shipments come from China to Indian shores via sea. "This claim is misleading," Surpiya Bezbaruah, WHO's representative for India, was quoted as saying by news agency AFP.
"Research as far as we know seems to indicate that the virus does not survive for very long on objects. For toys, the risk is only if the toy is contaminated with the virus and for the toy to be contaminated there are special conditions. So it is very unlikely that a toy will be contaminated with the virus simply because it was manufactured in China," she explained further.
Moreover, the Toy Association of India told news agency AFP that it takes an average of two-three weeks for shipments from China to reach India and it is "highly unlikely" for the virus to remain active for long.
Conclusion: The claim is not true as clarified by WHO. Our rating for the claim is ? Exaggeration.