A picture of a giant yellow flower with leaves resembling a cabbage is going viral on social media. The caption accompanying the image says "Tibet's unique 'Pagoda Flower' is auspicious. This is the Mahameru flower that blooms once every 400 years in the Himalayas. Even in photos, our generation is lucky to see it. Please share so others can see it. Good luck for a lifetime!"
The pictures have gone viral as users claimed that the sight of the flower brings in good luck.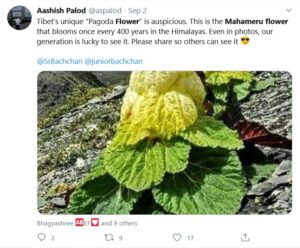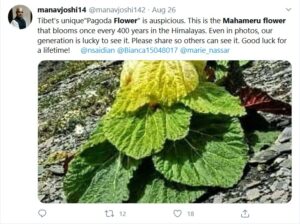 Fact Check:
A casual check on social media showed that the image has been in circulation since 2019. Apart from this, pictures of other flowers are also shared with the same caption. Digit Eye India had also received this image for fact-checking on its WhatsApp fact-checking number.
We conducted a reverse image search on Plant Net, a website on which users can upload images of plants and find its scientific name. The results showed that the plant's name as Rheum nobile.
Rheum nobile, also known as Sikkim Rhubarb, is a perennial plant which can grow up to two meters in height. It flowers between July and August whereas its seeds ripen from August to September. It is native to the Himalayas and is found in the alpine regions such as Sikkim, Bhutan and Tibet.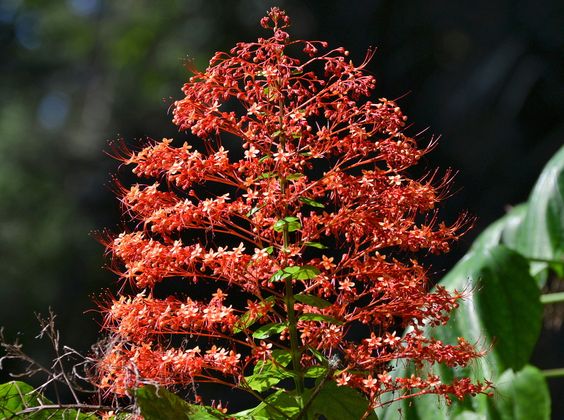 However, there does exist a flower known as the Pagoda flower but it is red in colour as shown above. It is commonly found in tropical Asia. Scientifically named as Clerodendrum paniculatum, it can grow to be 6 feet or taller, according to the Florida Museum. According to Flowers of India, the flower is named as such because they exist in a "pyramid shaped cluster are tiered, like a Japanese pagoda. Although the individual flowers are only about 0.5-inch long, they are arranged in massive panicles up to 1 ft or more in height, at the end of branches." It is a perennial flower.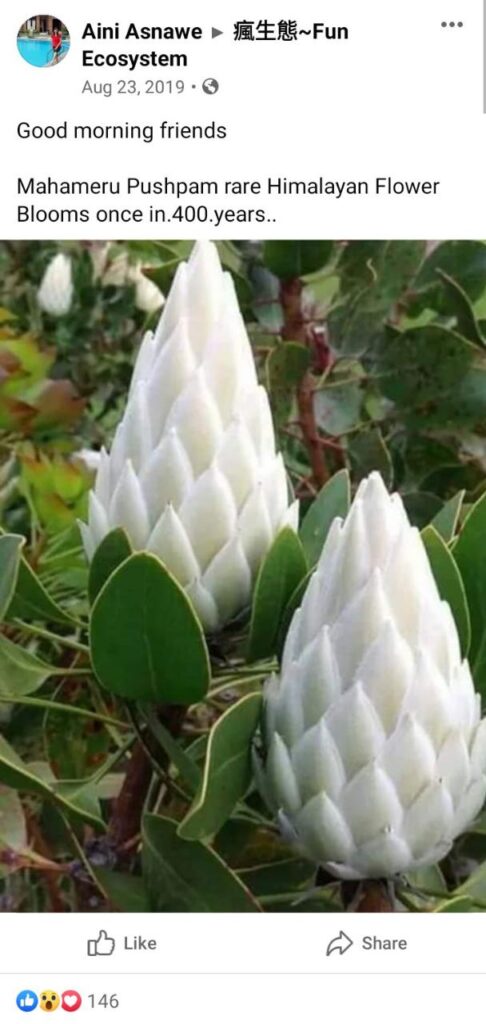 Similarly, the white flower in circulation is a picture of the King Protea flower in its budding stage. Known as Protea cynaroides, it is the national flower of South Africa. As a sparsely branched evergreen shrub, it can produce six to ten flowers in one season, tells Gardenia. 
Conclusion:
Amorphophallus Titanium, also known as the Corpse Plant, takes around 40 years to bloom. Hence the claim that the Pagoda flower blooms only once in 400 years is not true. They have been miscaptioned. Our rating

– Misinterpretation.