A video which is allegedly by the Madhya Pradesh Government is doing rounds on social media. In the 0:35 minutes video, a woman with a stethoscope is seen sitting at a bus stop. Everyone around her is wearing masks except her. When the people around her ask why she is not wearing a mask, she goes on to answer how a healthy individual need not wear a mask.
She states that masks need to be worn only when one is visiting a hospital, or is taking care of a sick person, or has cold and cough symptoms. This video is being shared with messages which tell people that healthy individuals should not wear masks.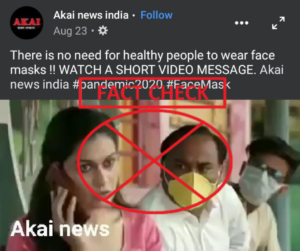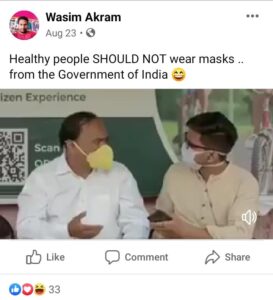 Fact Check:
Towards the last frame of the video, the logos of the Madhya Pradesh Government and the National Health Mission can be seen.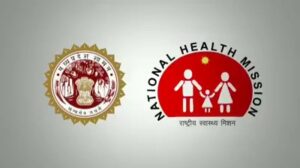 Using InVID, we conducted a reverse image search by breaking the video into keyframes and found this video posted by the Collector of Ujjain on district Facebook page on March 19, 2020.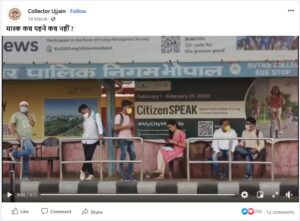 On March 11, 2020, the World Health Organization (WHO) had declared COVID-19 as a global pandemic. In the initial days of the virus when the spread was not wide, the Ministry of Health and Family Welfare (MoHFW) had advised that "a mask should only be used by health workers, caretakers, and individuals with respiratory symptoms, such as fever and cough". The old advisory had also mentioned "if you are not ill or looking after someone who is ill then you are wasting a mask. There is a world-wide shortage of masks, so We urge people to use masks wisely".
However, as the number of COVID-19 cases in the country surged, the government made the use of facial masks compulsory for everyone. In a report dated April 9, 2020, Independent reported how the violation of the rule is punishable under the Epidemic Diseases Act, 1987. Masks not only protected the wearer but also those around him by curbing the spread.
Initially, the government "recommended that the public do not use disposable masks is because the public started purchasing the medical masks (surgical or even N-95 masks) meant for use by the health care workers", reported The Hindu on April 21, 2020.
According to the WHO guidelines, medical masks should only be worn by health workers, those who have COVID symptoms, and those who take care of someone who is suspected to be COVID positive or is a confirmed case. Similarly, in places where physical distancing is not possible, medical masks should be worn by the elderly and those with comorbidities. Non-medical masks or fabric masks should be worn by people who don't have COVID, or in places where physical distancing is not possible, especially in public places, markets and gatherings.
Conclusion:
Our rating

– Misinterpretation.