An image of a strange creature is going viral on social media. It states how the bizarre creature was found in Gujarat but now is on its way to Rajasthan. The message accompanying the image advises farmers in Hindi to visit their farms with precautions because the creature hides low in the farms.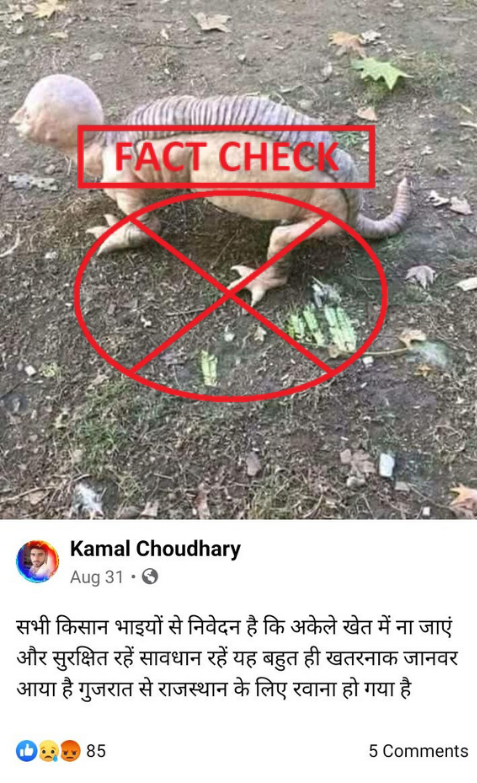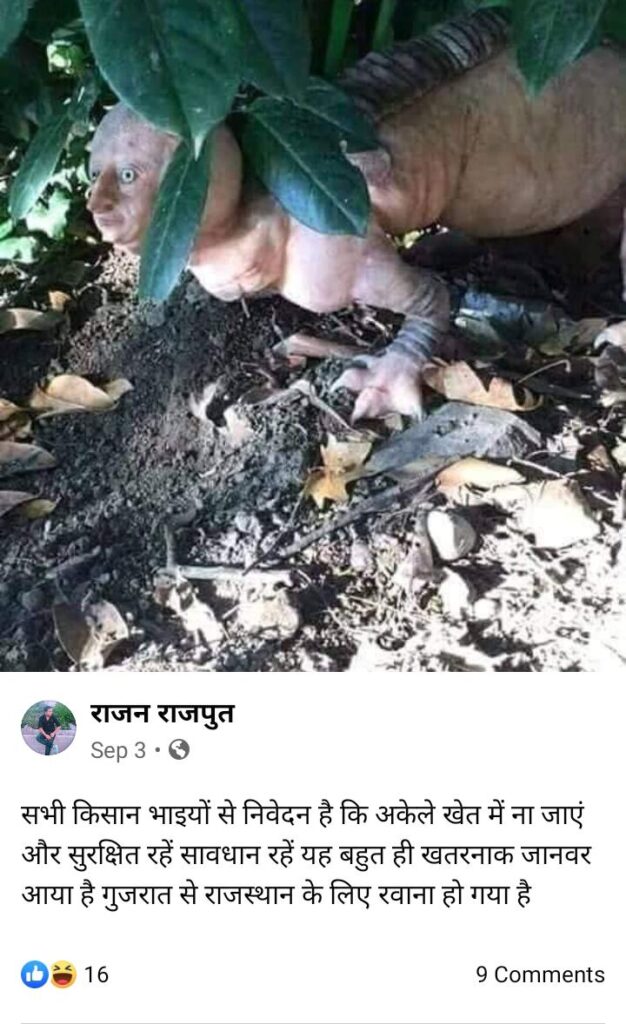 Digiteye India also received the image for fact-checking on its WhatsApp number.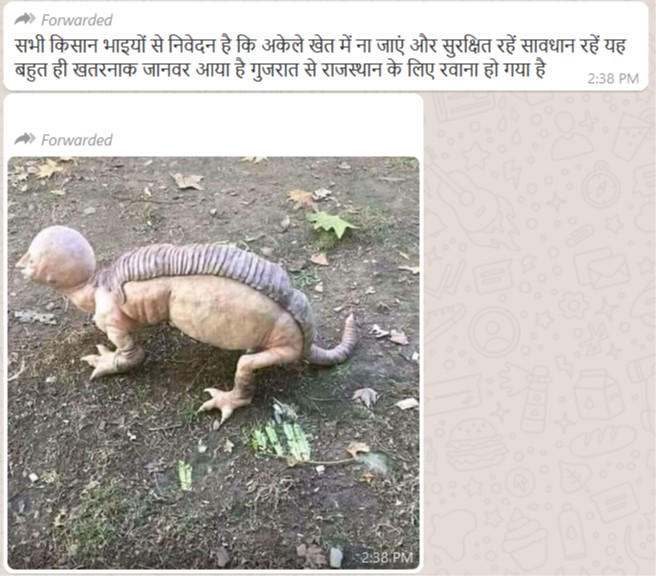 Fact Check:
The strange animal looks like a cross between an armadillo and a human. It has a humped back like an armadillo while the facial features resemble a human face. However, Google search for this image revealed that it was an old image making rounds since 2018. On October 11, 2018, this image was posted on a Nigerian forum where someone claimed to have spotted this creature in Agulu, Nigeria.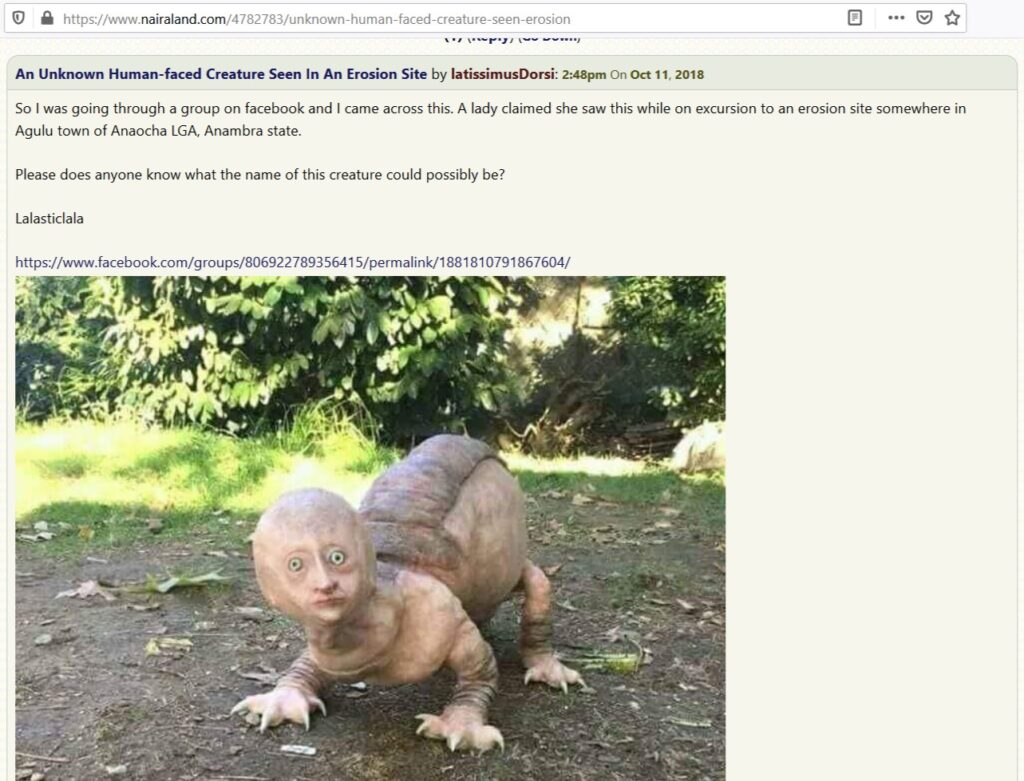 On October 2, 2018, Tv92 Gujarat did a story saying how this creature was found in Lunawada town, Mahisagar district of Gujarat. The video has gathered more than 13 lakh views.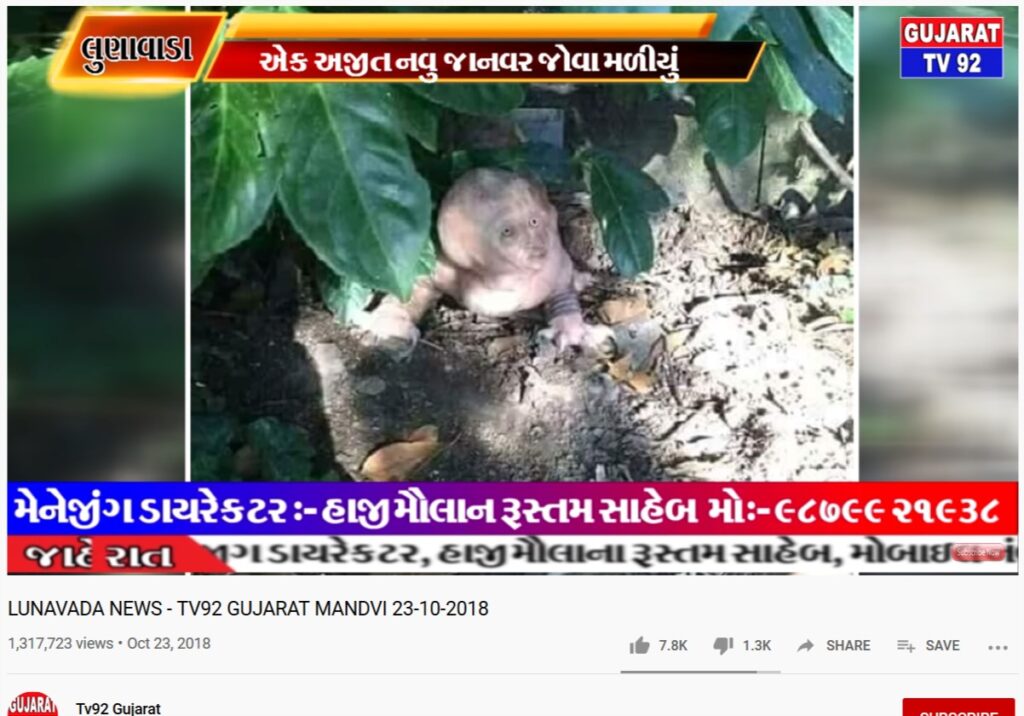 On scouring more through the internet, we came across an Italian artist named Laira Maganuco. We found this creature to be her piece of art which is up for sale on her Etsy store. This piece has been called "Armadillo" and the product description states how it is "carved entirely by hand in acetic silicone paste". All her sculptures are hand sculpted and, therefore, every work even of the same 'creature' has minor differences in them.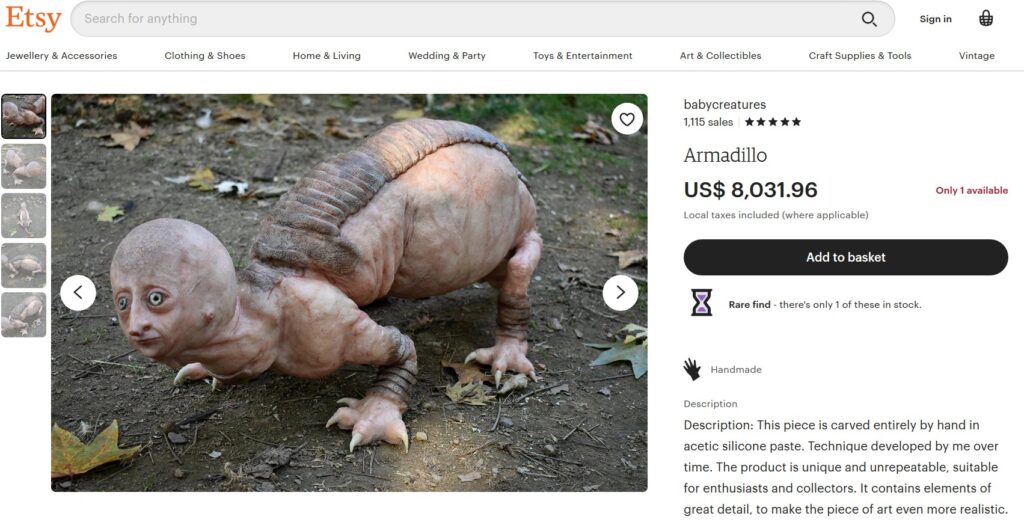 This piece can also be found on her Instagram page.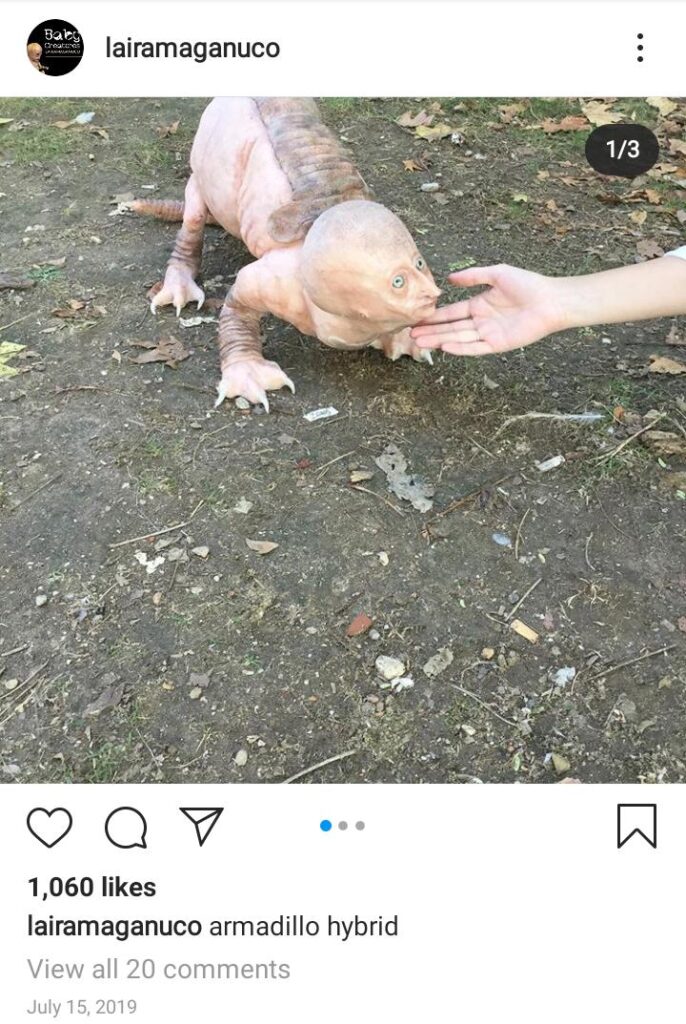 According to her website, she is a self-taught sculptor whose work has "shocked two continents". Specializing in hyper-realistic sculptures, her art "does not include museum pieces but give the same feeling of wonder that a work of art should arouse." All of her pieces have silicone components. Hyperrealism and surrealism are her primary styles.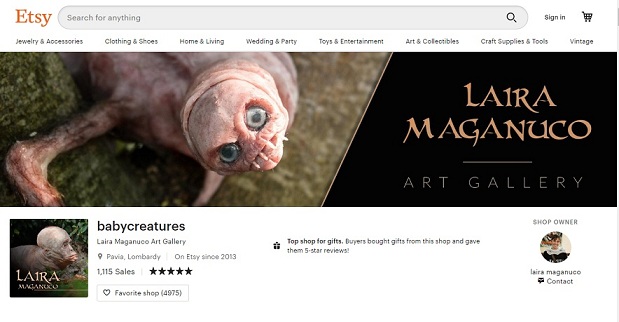 Conclusion: The creature, therefore, is not real but an art work and the claim that it was roaming around anywhere is far from truth. Our rating is

– Totally False.