A viral video of a protest rally with the audio of an Islamic song is going viral. The 1:42 minutes long video has a song in Bengali running in the background which says "Islam Zindabad". People have shared the video stating that it is from Kolkata, West Bengal adding a communal angle to it. Digiteye India also received the same video for fact-checking on its WhatsApp account.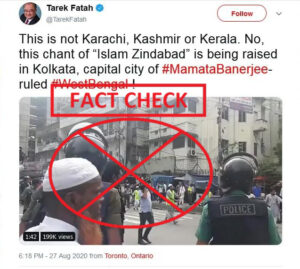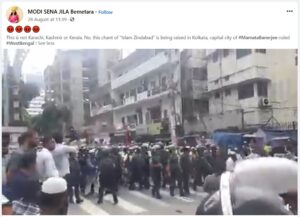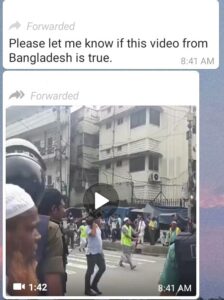 Fact Check:
The audio clearly looks doctored because it does not go in sync with the video. All videos have some evidence to depict the area it is from. We saw telltale signs here too. In one of the key frames at 0:40, the Bangladesh flag is visible.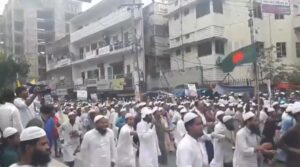 Similarly at 0:52 a poster which reads "STOP! Brutal genocide on Rohingya MUSLIMS" is visible. Towards the end of the same poster, one can read "Islami Shashantantra Chhatra Andolan". The Islami Shashantantra Chhatra Andolan is the student wing of the Islami Andolan, the biggest Islamist political party in Bangladesh.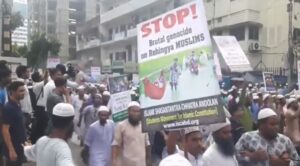 We checked YouTube to look for the original video and we found the same video uploaded in 2017. The video, titled "Islami Andolon Bangladesh enclose myanmar Embassy" was uploaded in September 2017 by a channel named Spice InfoTube and has so far garnered 125,377 views.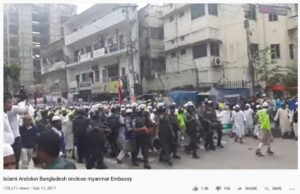 The rally took place to protest against the Rohingya killings in the Rakhine province. Islami Andolan marched towards the Embassy to protest for the same. Speaking to BDNews24, the Nayeb-e-Ameer of the party, Mufti Sayed Faizul Karim, said his party would lay siege to the embassy protesting the brutal army crackdown that Myanmar government has started on the Rohingyas.
Towards the end of the day, The Daily New Nation reported about how the rally started "from the Baitul Mukarram National Mosque located at the heart of the capital city. The rally was proceeding to the Myanmar Embassy in Baridhara to lay siege to it but changed its course and returned to the starting point in face of resistance from police at Shantinagar as the police put up barricades at the Shantinagar intersection to stop thousands of activists".
The Kolkata Police too tweeted saying that a "video clip from Bangladesh is being falsely claimed to be from Kolkata. Legal action initiated," thereby calling it fake.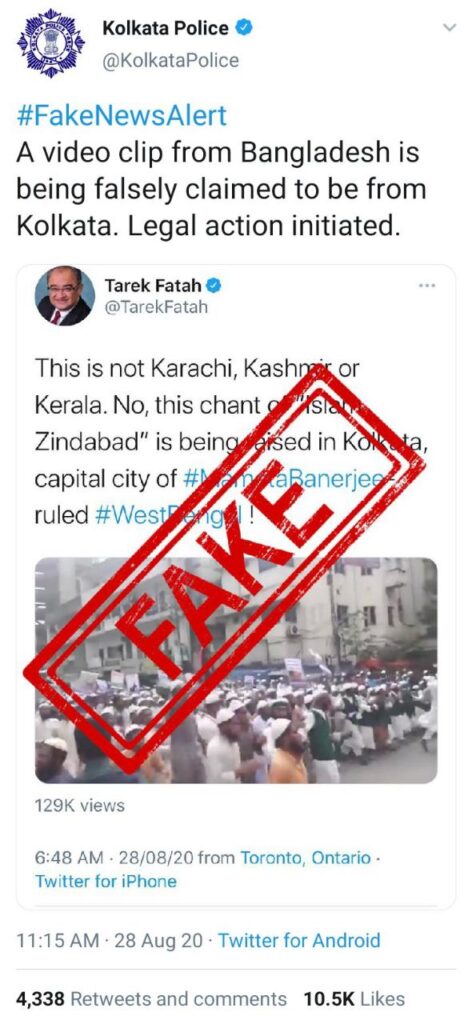 Conclusion: 
Our rating

– Misrepresentation.