As the flare up between India and Pakistan entered the second-day on Wednesday,( February 27, 2019), Pakistan Air Force claimed that it entered Indian space and downed two aircraft. The social media,  especially from the Pakistan-based handles, went on posting images to prove that the crash of MIG aircraft happened this morning, one within their border and the other on Indian side.
Amid the brouhaha over claims, some twitter handles claimed initially that these images were the proof of the gunning down of MIG aircraft of Indian Air Force on Wednesday morning. The image shows wreckage of MIG aircraft next to the compound wall of a house. Another one showed a MIG nosedived into ground. The third one showed a charred deadbody with a broken leg.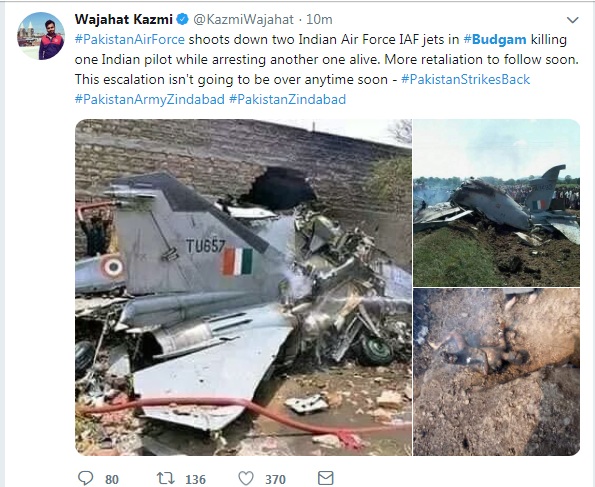 When Digiteye Team checked the source of these images on Google Reverse Image, the two images showing MIG aircraft were actually very old pictures which appeared in the past. The first one was that of a Hawk downed in Odisha in 2016 (See video below).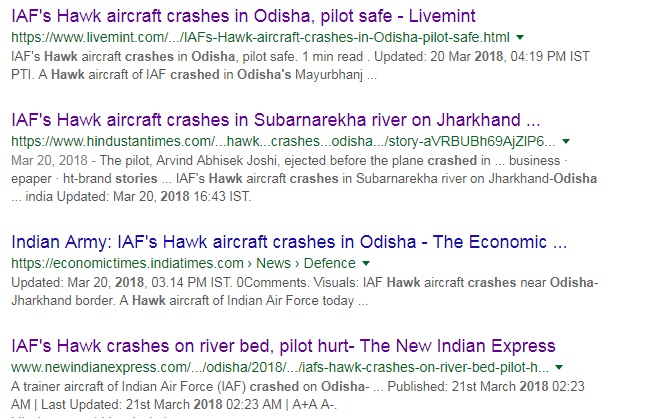 The second picture was originally that of a MIG-27 that crashed at Jodhpur last year and was widely covered. See the screengrab: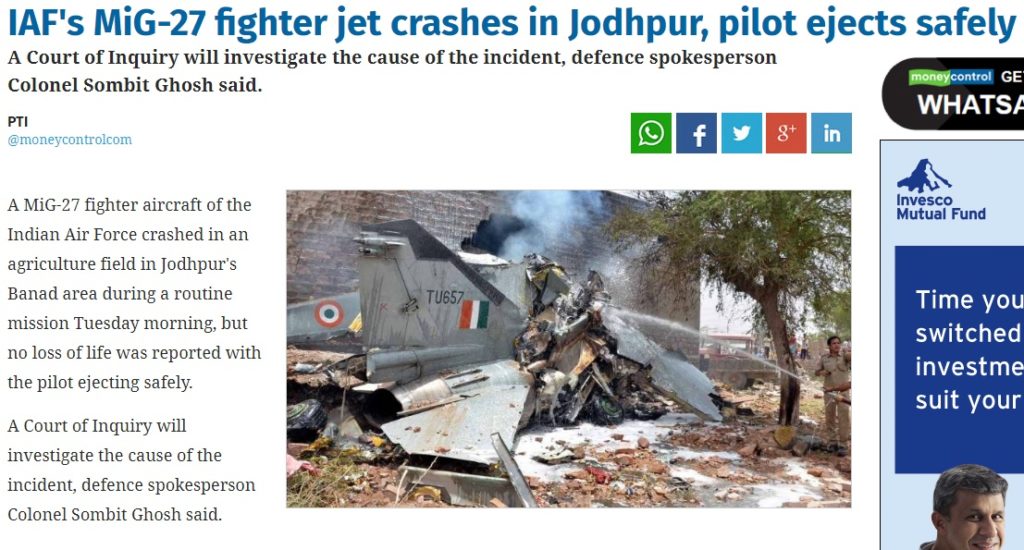 These images were shared widely on Twitter with more than 1,058 people sharing and 1,545 liking the image. But they were wrong images used.
Conclusion: As tensions between India and Pakistan escalate, there is every possibility that false images will spread and this is a clear example of it. Our rating for this news is ??? Misrepresentation.