Amid protests by JNU students against fee hike, a message appeared in social media claiming that a young woman bleeding copiously from a head wound was injured during a clash with police in New Delhi. The message circulated on social media claimed that the woman student was among the 15 students who were injured in the clash. The news has been covered by major national dailies here and here, for instance. See the message here: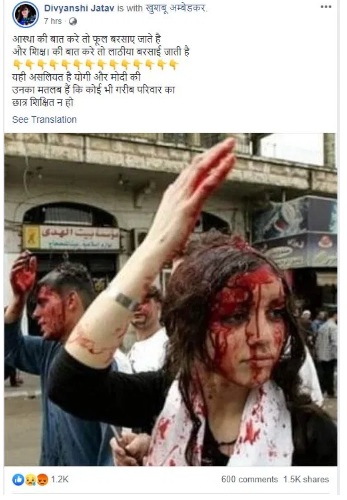 The JNU Students' Union (JNUSU) had undertaken the rally on Nov. 11, 2019 in New Delhi, which resulted in a clash with another group and more than 15 people were injured in the incident, including women students. Hundreds of JNU students took out the protest march opposing the recent fee hike, against which an agitation has been going on for over three weeks.
Following the incident, a photograph depicting a young woman bleeding heavily from a head wound started circulating on social media alleging that the Delhi Police resorted to violent crack down on students resulting in 15 students getting injured.
Fact Check
In Google Reverse Image search, the results showed among others the original picture published by a Shia News website JafariyaNews.com on February 20, 2005. The picture belongs to a Lebanese woman who participated in Ashura, marking the sacrifice of the grandson of Prophet Muhammad 1,400 years ago and commemorated in various parts of the globe on Saturday February 19, 2005. It was used as part of a photo gallery published by the website where participants injured their heads as part of the ashura tragedy.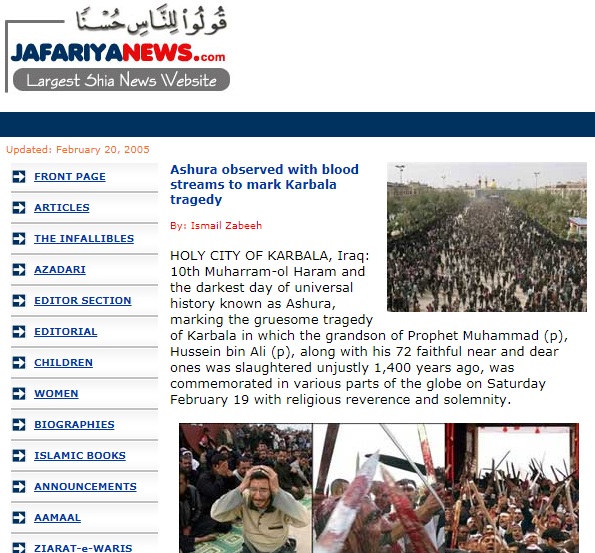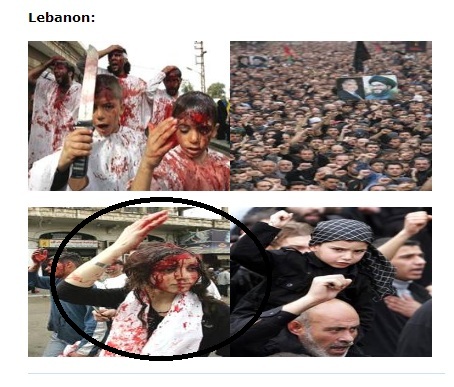 Conclusion: The picture doesn't show a bleeding JNU woman student as claimed in the message, which has gone viral on social media. Our rating of the claim is ??? Misrepresentation.