As the worst global outbreak of the new coronavirus Covid-19 is rattling all the nations worldwide, many claims have been making rounds on social media, especially on WhatsApp. Here's an image that has reached our fact checking team on March 15. See the image and the claim below it: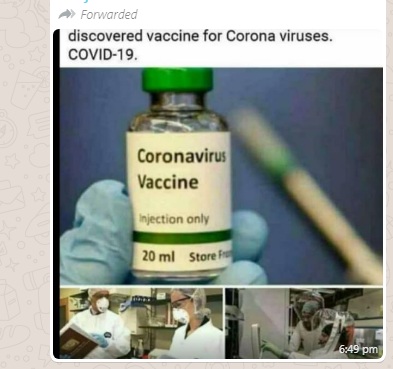 The above message shared on WhatsApp widely claims, "No More Corona Virus Death: God bless Israelites.Finally they have discovered vaccine for Corona viruses. COVID-19."
Since news websites have made it clear that Israel is among those countries which have made a virus for the older versions of coronavirus and planning to test them for new coronavirus too, the claim was timed to coincide with the ongoing belief that scientists may come out with a vaccine soon.
When Digiteye India searched for authenticity of the news, the original institute's website threw up the following statement from the MIGAL Research Institute in Israel. The Israeli Institute has actually claimed that their vaccine against avian coronavirus Infectious Bronchitis Virus (IBV) will be adapted to create a human vaccine against COVID-19, which is the latest strain that has affected the world now.
See the marked portion in the statement: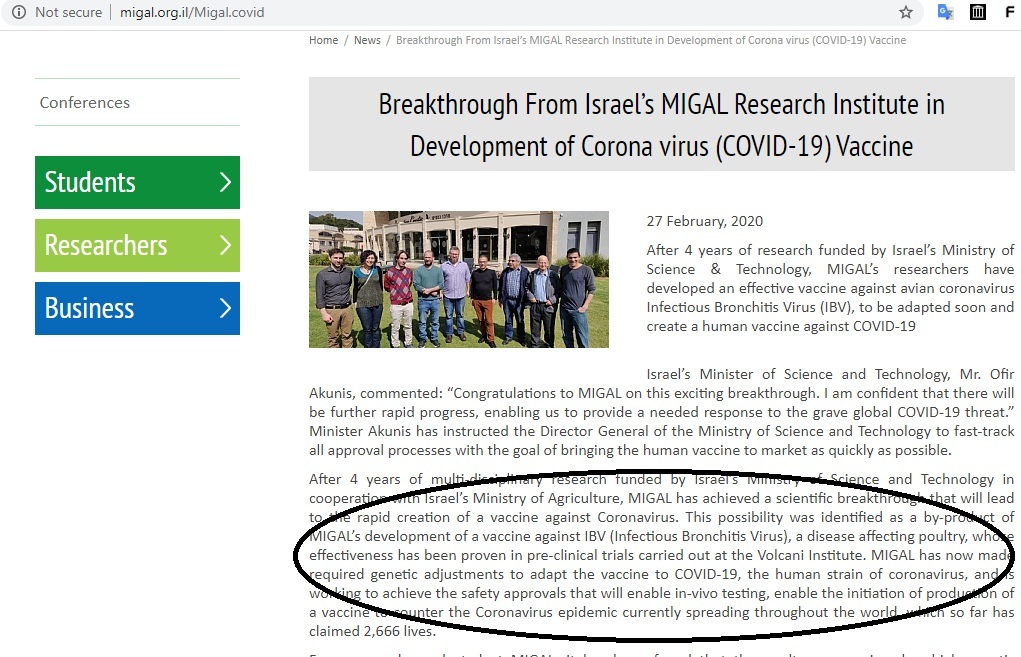 The Defense Ministry on March 11, 2020 denied reports that the Israel Institute for Biological Research was closing in on developing a vaccine for the coronavirus, saying the process was proceeding on schedule but would still take time, effectively denying the claim.
Conclusion: The claim that the Israeli scientists have already found a vaccine against Coronavirus is proved wrong and misleading owing to original statement's claim, denial of Israeli Defence Ministry later, the claim on WhatsApp is misleading. Our rating is ??? Misrepresentation.