In the midst of huge numbers of migrant families leaving cities and trying to reach their hometowns on foot due to coronavirus lockdown and stoppage of transportation, many visuals on TV channels make us familiar with their plight on daily basis. When the country is fighting to stop coronavirus spread, these hapless migrant families are eager to reach their homes.
Amid these news reports, the following image has reached Digiteye India team for fact-checking and the gory image of a family committing suicide was claimed to have been that of a hapless family from Surat on its way home due to the current lockdown in the country. Here it is: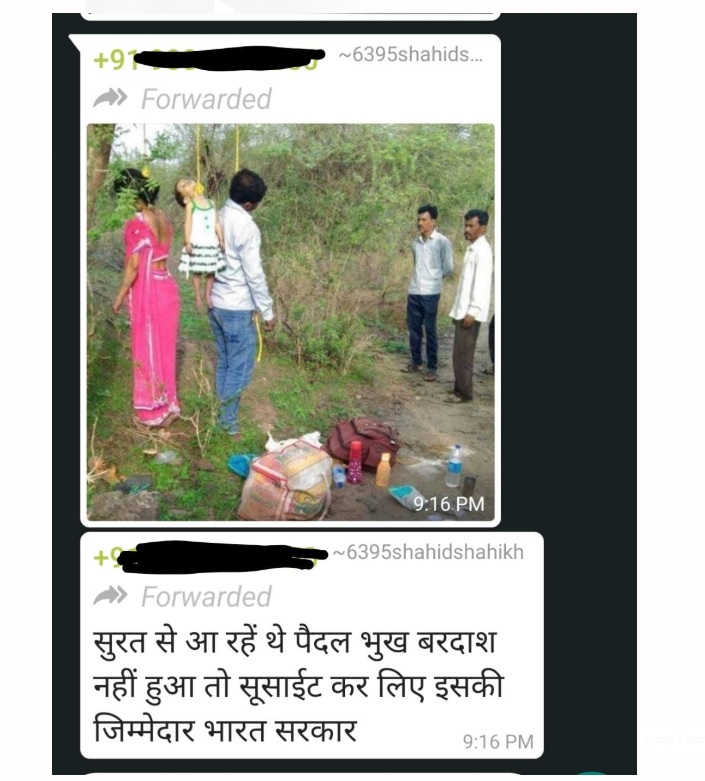 Sent on WhatsApp by one 6395shahidshaikh, the message in Hindi translates as:
"Travelling on foot from Surat, they could not withstand hunger and committed
suicide. Indian government is solely responsible."
FACT CHECK
Digiteye India team took it up for fact checking and in Yandex image search the image gave the following result: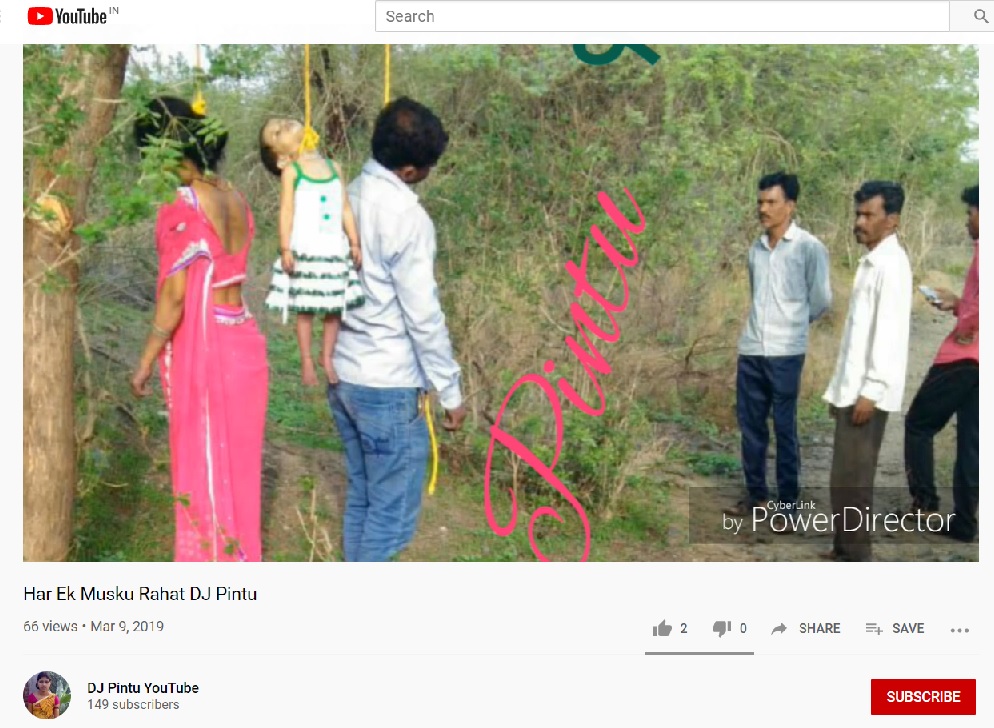 The image was the cover image of a video by DJ Pintu and it was uploaded on March 9, 2019. By circulating it at a time when migrant labourers are walking on foot to reach their homes, the image misleads readers that it was related to the ongoing coronavirus migration of labour in India. Here's the video consisting of just the image on YOUTUBE:
Conclusion: Though the claim did not make it explicit, sharing the old image when lakhs of migrant families are walking on foot to reach their homes due to coronavirus lockdown is misreprepresenting the fact. Our rating is ??? Misrepresentation.